Who's Online Now
0 members (), 18 guests, and 9 robots.
Key:
Admin
,
Global Mod
,
Mod
Looked at a job today in a house built in 1857. This system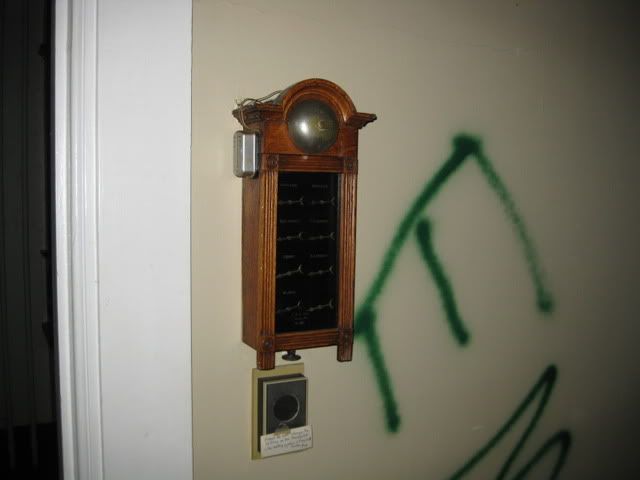 Which looks like this up close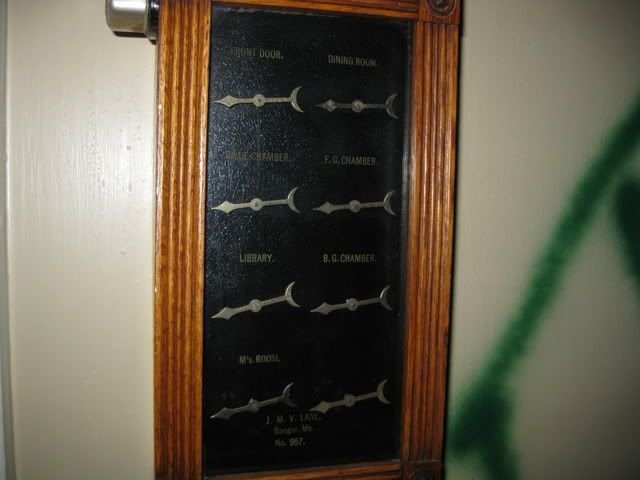 is activated in each bedroom and the library by a button like this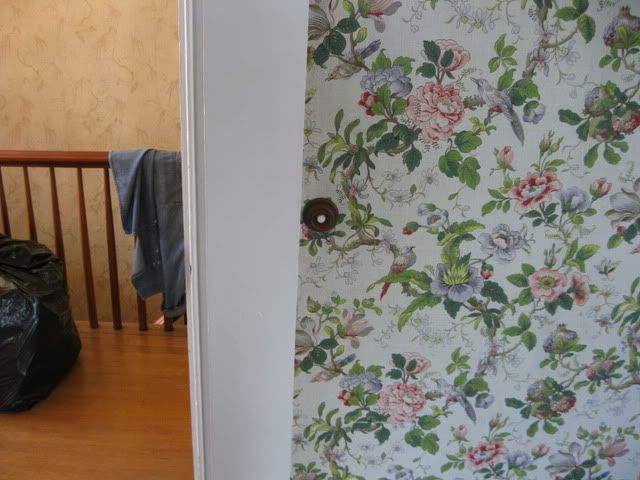 The wiring in the basement has some old labels on it...looks like it was written in fountain pen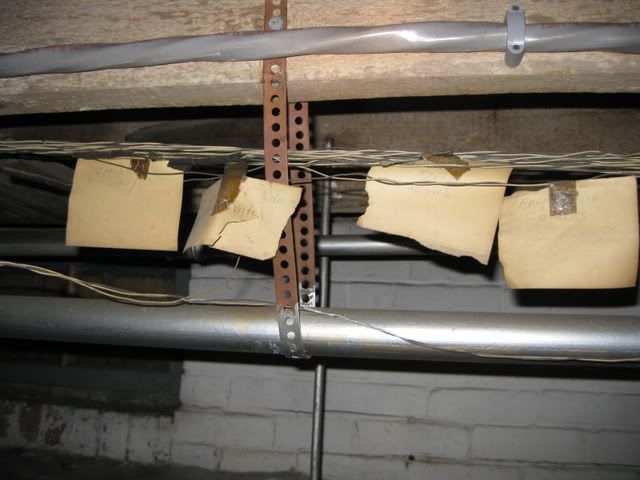 New owner would like this antique to work. I'll keep you posted on what I find
Just cause I'm curious...what's with the spray paint?

BTW, nice call system.
---
John
What's with the Clockwork-Orange paint scheme?

And I've never seen the compass point information scheme.

Was this some sort of butler call center?

It looks so 'My Fair Lady.'

Is this from a classic gentlemen's club?
Last edited by Tesla;
05/01/10
03:37 AM
.
---
Tesla
Was the house hit by "taggers", better described as vandals?
I came across a old "couch telephones" system, in Oaklands lake merritt area, that had a system from each room like this one call and door release buttons still work, ten unit bldg had individual twisted pair run to unit above garage, under slab, so the garage I'm sure was used as the butlers quarters, must have been a hotel or a inn....
Rats the pictures don't show up. Darn security settings.
Link Copied to Clipboard
Featured:

Tools for Electricians

* * * * * * *


2023 NEC Now Available!

* * * * * * *


2020 NEC Electrician
Exam Prep Combos:
Master / Journeyman