Who's Online Now
0 members (), 69 guests, and 9 robots.
Key:
Admin
,
Global Mod
,
Mod
I think the pictures speak for themselves. Clearly, someone didn't want to dig.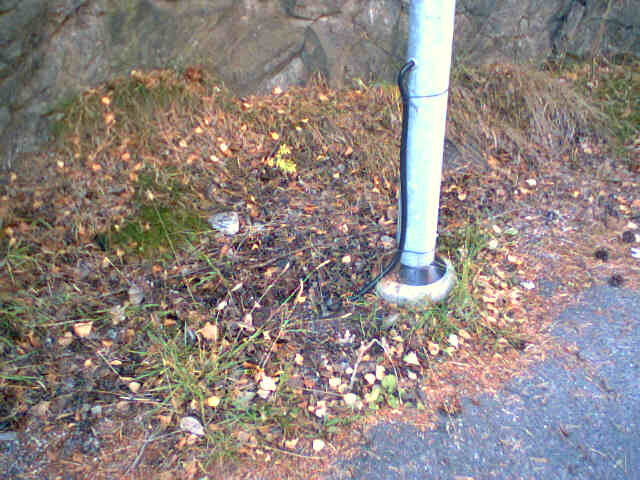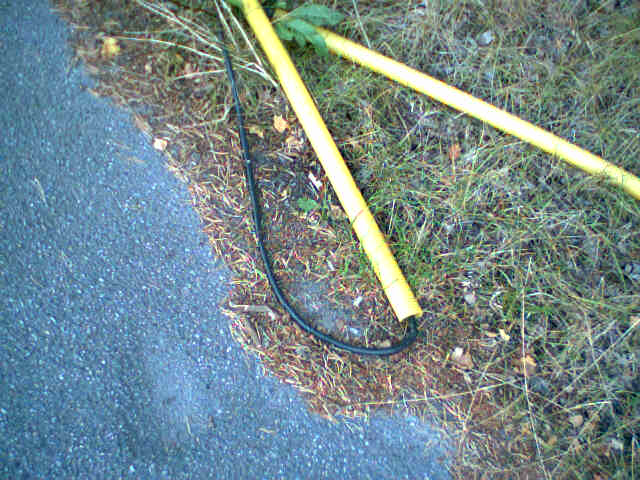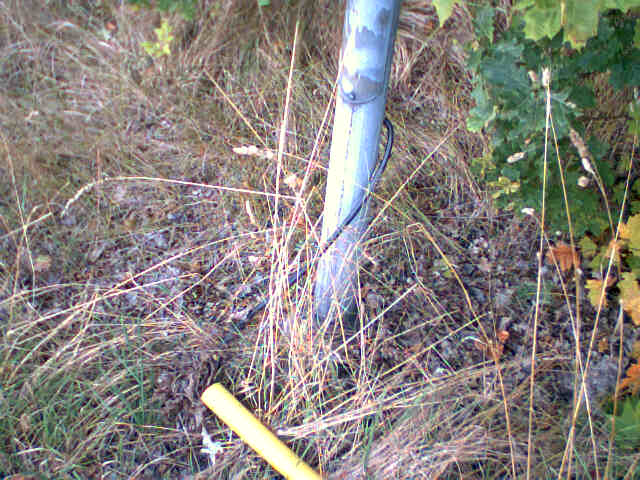 Looks like what we in Britain might call a "Friday afternoon job," if you get the idea. But to be honest, it's bad even for that!
So I assume that extension cord runs into someone's kitchen window and is plugged into a wall socket somewhere?
Yep...that's pretty bad. But a look at what's behind the standard in the first pic might offer a clue as to why they didn't want to dig!

We often have hit-fixed SWA on rock up here, but at least it is fixed and usually hidden!
---
If hindsight were foresight, we'd all be millionaires!
now for that street lumiaire how many volts is that sucker running at 240 or 400 volts ?? in usa we have 120, 208[ once a while] , 240 , 277 and 480 volts street lumiaires but keep in mind most common is 120 or 277 depending on the area it ran


merci , marc
---
Pas de problme,il marche n'est-ce pas?"(No problem, it works doesn't it?)


Paul,
Quote
Looks like what we in Britain might call a "Friday afternoon job," if you get the idea.
It looks more like Monday morning to me!.
Marc,
I'd venture to say that it's 230V.
[This message has been edited by Trumpy (edited 09-15-2004).]
There is a line of poles. The first are wired the normal way, with the cable underground, but the last few are wired this way. The cable and the PVC conduit are for U/G work, but instead of taking the cable via the bottom of the anchor, they have drilled one or two holes in the poles.

UKsparky is right about the rock. It might have been done in winter, making it even harder to dig. That is no excuse. I think the installer should have walked out of this job. Do it right or don't do it.
Weird. This has been like this for years. Now all of a sudden, they fixed it! A backhoe came yesterday and dug up the road.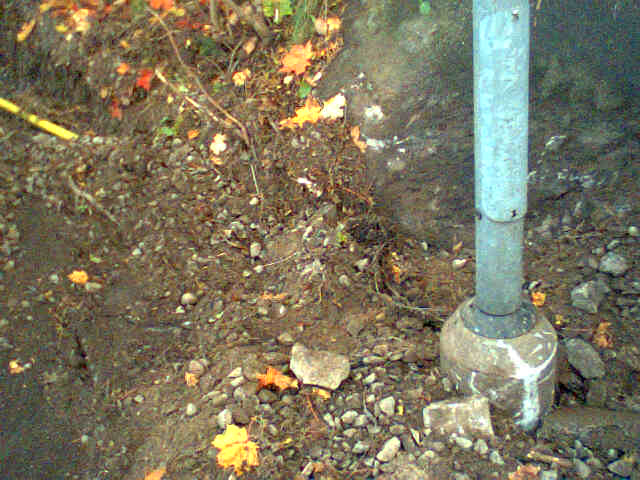 Hey, those colors are beautiful!

Is it the place or the camera?
---
The world is full of beauty if the heart is full of love
It's the camera on my cellphone. It doesn't depict the world in quite the same way as my eyes do
Link Copied to Clipboard
Featured:

Tools for Electricians

* * * * * * *


2023 NEC Now Available!

* * * * * * *


2020 NEC Electrician
Exam Prep Combos:
Master / Journeyman