Who's Online Now
0 members (), 15 guests, and 52 robots.
Key:
Admin
,
Global Mod
,
Mod
In this area there are many old homes that were once iluminated with gas lamps. Many of the homes still have the gas piping running to the fixture locations which are now electrified. Trying to replace an old fixture is usually a mess. Most of these old gas systems are disconnected and can be removed if neccesary, but not all! I have removed the nipple that comes into the old pancake box only to be blasted by gas. Quite a scary situation trying to screw the thing back in while the gas is blowing in your face. Anyone else run into this?
Hoo boy, yep, I've run into live gas lines that were literally under the canopies of electric fixtures... Makes for some serious back-pedalling on any estimates.

Had some in the apartment I rented in Sheboygam, WI. They were still live, and I got to trade some extensive work for some rent.

Old Knob and Tube feeding fixtures with no box and a gas line under each canopy or fixture.

Only thing that coulda made it worse is if they has used the gas pipe as an grounded conductor, a la "chassis ground" in an automobile.

*Poof* -no eyebrows...

Nasty.
---
-Virgil
Residential/Commercial Inspector
5 Star Inspections
Member IAEI
we are @ 11.7 ct's a KW....
who supplies new gas lights?
I've run into similar problems here in England where we have a lot of very old houses. Disused, but capped and still live gas lines lurk just behind the plaster on the wall, immediately under floorboards, etc.

It's not such a problem where I am at the moment, as there's no piped gas in the area, except inside some nearby cities.
It's also very common here in Austria. Most guys used special caps with hooks to both cap the gas lines and hang the fixtures. It sounds strange, but these hooks were often more solid than any other method of hanging fixtures, as the gas lines are very solidly secured to the joists and common fixture hanger hooks are just driven into the plaster lathes.
However, our new appartment was even funnier. In the bath room, near the ceiling, a 3" piece of gas line with a tap at its end stuck out of the wall. When I carefully opened it al little bit the gas blasted out. I closed it VERY quickly! We had it disconnected but decided to keep the nice brass tap for the look.
I failed to mention a similar setup in the apartment I lived in... Same deal, a live gas line with a valve and a small nipple on the end,
in
the shower/tub space.
I turned the valve and it went hiss...
It was at that point that I decided
not
to take a sawzall blade to any protruding gas lines in the way of my ceiling boxes!
Whoa Nelly!
---
-Virgil
Residential/Commercial Inspector
5 Star Inspections
Member IAEI
Sure was a good idea!
I just wonder the gas fixture didn't go out when someone took a shower...
To many beans for supper......big gas problems.....
Excuse me,
Doc
---
The Watt Doctor
Altura Cogen
Channelview, TX
bean curry, tofu, chinese food, bananas...
(LOL)
---
-Virgil
Residential/Commercial Inspector
5 Star Inspections
Member IAEI
Must have stopped by this place.....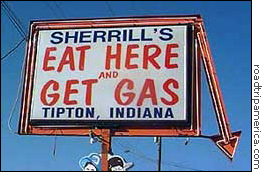 Link Copied to Clipboard
Featured:

Tools for Electricians

* * * * * * *


2023 NEC Now Available!

* * * * * * *


2020 NEC Electrician
Exam Prep Combos:
Master / Journeyman