Who's Online Now
0 members (), 54 guests, and 15 robots.
Key:
Admin
,
Global Mod
,
Mod
Just to keep up that Christmas spirit.. I was wondering what kind of lights (or other decor) ya'll have up this year.. white lights? color lights? nativities? etc.

I'll start, We have about 500 C9 ceramic multicolor lights (the big fat bulbs) outlining my house with candles in each window. Wreath, (with lights) and a nice 8' frazier fur tree with c7 ceramics. We also bought one of those giant snowglobes, haven't put it up yet though..

Merry Christmas everyone!!
Luke
---
Luke Clarke
Electrical Planner for TVA.


Good thread !

I reenergised my permanent multicoured outside string of about 200 filament lights,(230 V) on the outer skirt of the house, only one light was faulty which was an easy locate with my pencil voltage finder.

Then hung my multicolour LED selfmade christmas star (12 V) as well as 300 blue icicle lights (12 V) at the door entrance.

Have to get a tree today and bought an 80 white led lights string with chaser (24 V) and the usual 230 series strings white and multicolour filament.

Merry Christmas to all ECN members and readers of this topic.

edited for typo's

[This message has been edited by RODALCO (edited 12-10-2006).]
---
The product of rotation, excitation and flux produces electricty.
And a Merry Christmas to everybody on the forums!

Please excuse me if I don't get in on the x-mas lights conversation - I've spent the last 2 weeks, and probably will be for the next 3, chasing down problems caused by fly-by-night holiday light installers at a bunch of the HOA communities arond here. Kinda takes the fun out of it!

However, I would love to see a photo thread where everyone could post pics of their displays. Maybe we can get the mods to open up a thread on the "photos submitted for discussion" section? Please please!
Went and cut down my tree yesterday. It helped having several inches of snow on the ground. Helps the mood and makes the tree easier to drag out
Its over 10 feet tall, a real beauty. Santa is bringing a Golden Retreiver puppy. Lost my female a few months ago and life hasn't been the same. Can't wait
I used to put up 20 strings of those Noma "colourbright" C-9 bulbs ( all red) all through the small evergreens and on the eavestrough of the house. ( Also had to wire 4 split receptacles off one 20A circuit to operate all those lights).
I haven't put up anything as of yet as I have not had the time but I am considering going and getting a whole slew of those multi-colour LED lights and scrapping the old-school ones I have.. I am really starting to like the deep colour of the LED lights.

A.D
I have a mix of Green/Red Mini lights and clear icicle lights, with a multi-color wreath and clear star mounted on the tree. The icicle-lights span from the porch to the tree, with the wreath on the porch-post. Ahh, everytime I look at them I think, "More Lights! More Lights! More lights!" But then am immediately contradicted by "Electric Bill," and "The neighbor's lights were all vandalized beyond repair last night."
Quote
However, I would love to see a photo thread where everyone could post pics of their displays. Maybe we can get the mods to open up a thread on the "photos submitted for discussion" section? Please please!
Scott/Electure was kind enough to post one already, about five posts down:
https://www.electrical-contractor.net/ubb/Forum1/HTML/007854.html
I'll send in some pics as soon as I can find my Camera's card reader!
Ian A.
[This message has been edited by electure (edited 12-10-2006).]
---
Is there anyone on board who knows how to fly a plane?
Merry Christmas, and Happy Holidays to all
Most of all, may the season be safe for all.

Tree in sunroom area, mini-lights....rear deck rail has LED mini hanging (icecicle) lights, multicolor. Wreath on front entry, bows & Christmas decor inside.

John
---
John
At my old house in Boston, we have a tradition of mis-applying holiday lights, and leaving them up 365 days a year as porch lights.

Last year I went out during the 'after christmas' clearance sales and bought a bunch of the Phillips brand LED strings at 75% off.

These strings have been in use for nearly a year now, with no burned bulbs and no problems to speak of.

-Jon
I'm just an old Grinch. My Christmas tree is the top of an old artifical one that is still decorated from two years ago. I live alone so I just cover it with a garbage bag and put it in storage. My "decorating" takes about two minutes. Just pull the bag and "plug and play". Merry Christmas to all!!!
Ed
The Christmas Light.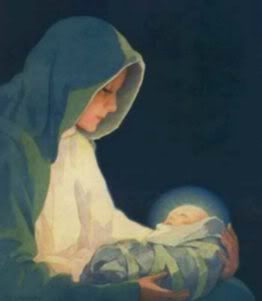 A Very Merry Christmas, one and all!
Alan
---
Wood work but can't!
Link Copied to Clipboard
Featured:

Tools for Electricians

* * * * * * *


2023 NEC Now Available!

* * * * * * *


2020 NEC Electrician
Exam Prep Combos:
Master / Journeyman