Who's Online Now
0 members (), 36 guests, and 52 robots.
Key:
Admin
,
Global Mod
,
Mod
In case any of you want to make a nice wall plaque, below are some of my favorite statements/poems for the military.


- "It is the soldier, not the reporter who has given us freedom of the press.
- It is the soldier, not the poet, who has given us freedom of speech.
- It is the soldier, not the campus organizer, who gives us the freedom to demonstrate.
- It is the soldier who salutes the flag, who serves beneath the flag, and whose coffin is draped by
the flag, who allows the protester to burn the flag."

Marine Corps Chaplain Father Denis Edward O'Brien

Well said Chaplian, Well said.......
And my favorite poem:


Christmas Poem

'Twas The Night Before Christmas, He Lived All Alone,
In A One Bedroom House Made Of Plaster And Stone.

I Had Come Down The Chimney With Presents To Give,
And To See Just Who In This Home Did Live.

I Looked All About, A Strange Sight I Did See,
No Tinsel, No Presents, Not Even A Tree.

No Stocking By Mantle, Just Boots Filled With Sand,
On The Wall Hung Pictures Of Far Distant Lands.

With Medals And Badges, Awards Of All Kinds,
A Sober Thought Came Through My Mind.

For This House Was Different, It Was Dark And Dreary,
I Found The Home Of A Soldier, Once I Could See Clearly.

The Soldier Lay Sleeping, Silent, Alone,
Curled Up On The Floor In This One Bedroom Home.

The Face Was So Gentle, The Room In Such Disorder,
Not How I Pictured A United States Soldier.

Was This The Hero Of Whom I'd Just Read?
Curled Up On A Poncho, The Floor For A Bed?

I Realized The Families That I Saw This Night,
Owed Their Lives To These Soldiers Who Were Willing To Fight.

Soon Round The World, The Children Would Play,
And Grownups Would Celebrate A Bright Christmas Day.

They All Enjoyed Freedom Each Month Of The Year,
Because Of The Soldiers, Like The One Lying Here.

I Couldn't Help Wonder How Many Lay Alone,
On A Cold Christmas Eve In A Land Far From Home.

The Very Thought Brought A Tear To My Eye, I
Dropped To My Knees And Started To Cry.

The Soldier Awakened And I Heard A Rough Voice,
"Santa Don't Cry, This Life Is My Choice;

I Fight For Freedom, I Don't Ask For More,
My Life Is My God, My Country, My Corps."

The Soldier Rolled Over And Drifted To Sleep,
I Couldn't Control It, I Continued To Weep.

I Kept Watch For Hours, So Silent And Still
And We Both Shivered From The Cold Night's Chill.

I Didn't Want To Leave On That Cold, Dark, Night,
This Guardian Of Honor So Willing To Fight.

Then The Soldier Rolled Over, With A Voice Soft And Pure,
Whispered, "Carry On Santa, It's Christmas Day, All Is Secure."

One Look At My Watch, And I Knew He Was Right.
"Merry Christmas My Friend, And To All A Good Night


Put's a tear to my eyes everytime I read it.


Dnk.........
Bless all of you.....


Dnk.....
US Army. Active 01-04. Presently in the reserves.

E-5 SGT.
63B - Lt. Wheel Vehicle Mechanic.

Operation Iraqi Freedom I (March 03 - Feb 04).
I never realized how young this gang was.
I joined up when Kruschev was the bad guy.
The godless communists never got past us in Norfolk tho ;-)
---
Greg Fretwell
USNavy "Seabees" NMCB3 Gold Team 79-84 Construction Electrician (E-4)
"We build, We Fight"
Better than the best!

Zaney
US Navy
Electrician's Mate (EM2-SS)
1970 to 1976 (Vietnam / Cold War Era)
SSN-662 (USS Gurnard) based out of San Diego, CA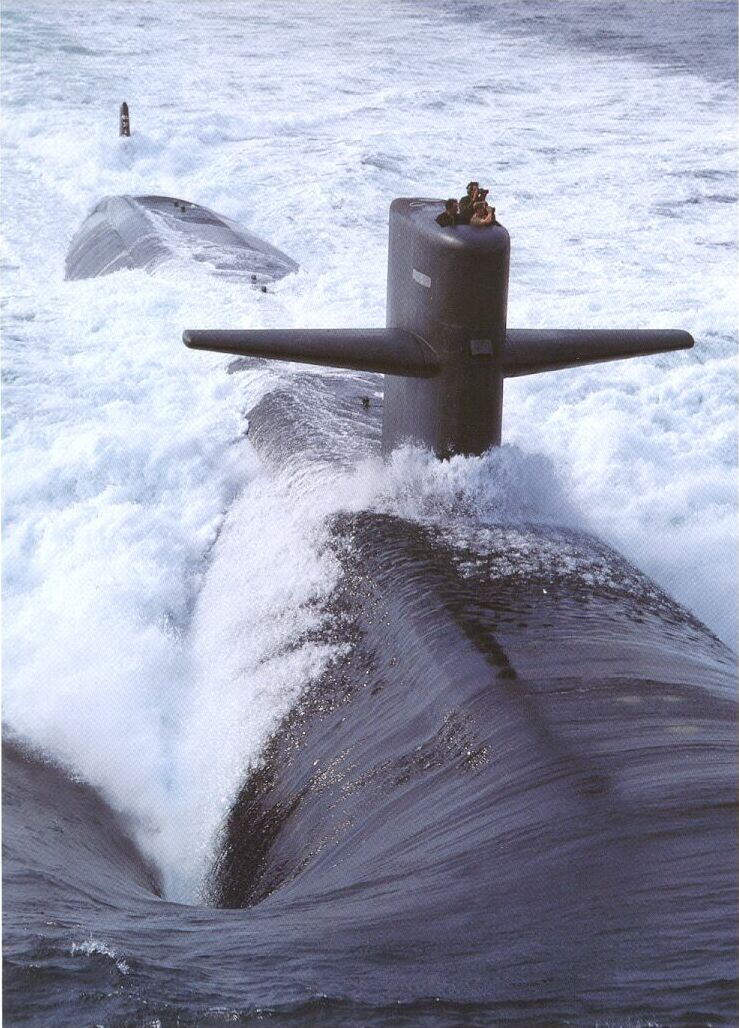 [This message has been edited by Radar (edited 08-05-2005).]
---
There are 10 types of people. Those who know binary, and those who don't.
Alan,
At least there was alcohol and pool tables in international hotels. Could you imagine being a sailor hitting port and only being able to sight see. And don't dare look at the girls! It was pure hell.
Although I wish I could go back now and just sight see. I missed so many great opportunities. I geuss I'm getting older and wiser!

Au revoir
Australian Army 1988-1990
RAAF (Royal Australian Air Force) 1991-2000
Both times, electronics technician, took a job in Mar 00 as a defence contractor..in all spent over half my life 'defending the nation'

[This message has been edited by 32VAC (edited 08-05-2005).]
U.S. Navy 1961-65
Yes, That makes me one of the old guys. That's why I'm an inspector.
EM-3 class A school @ Great Lakes.
Served 3 years & 3 months as EM on an LST #854 (USS Kemper County) stationed out of San Diego.
Everyone should try it if for no other reason than to realize you don't want to do that anymore.
Alan--
---
Alan--
If it was easy, anyone could do it.

Dugmaze,
Blimey, and we thought
you lot
had the beer, pool-tables and dames! We had alcohol-free crap (called 'Kalibur' I think), no taste but the full hangover. Pool? Banned, you could gamble on the results. Newspapers from Blighty? Censored with marker pens- in one mind-blowingly funny Daily Telegraph, a German woman athlete was depicted taking the final bend in the 800 metres wearing a blue-penned crinoline ballgown! Girls? A distant memory! We were bored out of our skulls mostly, so anything for a diversion, like scaring everyone sh**less by unnecessarily unscrewing our fuses with a pipe wrench and 5 foot of scaffolding pole as a 'joke', with half the crew pretending to brace the bench for effect, (they don't half make a good loud
crack!
as the sealant breaks!- Ever heard 20 men breathe out at once?), or driving our truck anywhere off-limits just for a laugh, (like Kuwait!), or teaching Saudi soldiers completely ludicrous 'expletives', and then getting "Accrington Stanley", ( a defunct English soccer club ) bellowed at us across the souk! As for going back, in better times, perhaps, the interior has some stunningly beautiful scenery.
Alan
---
Wood work but can't!
Link Copied to Clipboard
Featured:

Tools for Electricians

* * * * * * *


2023 NEC Now Available!

* * * * * * *


2020 NEC Electrician
Exam Prep Combos:
Master / Journeyman