Who's Online Now
0 members (), 122 guests, and 11 robots.
Key:
Admin
,
Global Mod
,
Mod
What is the longest you have seen?
We have one going on here that looks like it will end up being more than 4 miles.
---
Greg Fretwell
Wow - 4 miles. That's Awesome. What sort of terrain - not in the city I take it.
Gosh - seems like after a couple of miles or so, friction would start to become a problem.
Maybe not - I've not seen one that long. How long is this one taking to bore?
---
There are 10 types of people. Those who know binary, and those who don't.
It is through a salt marsh, under the bay and out to a barrier island.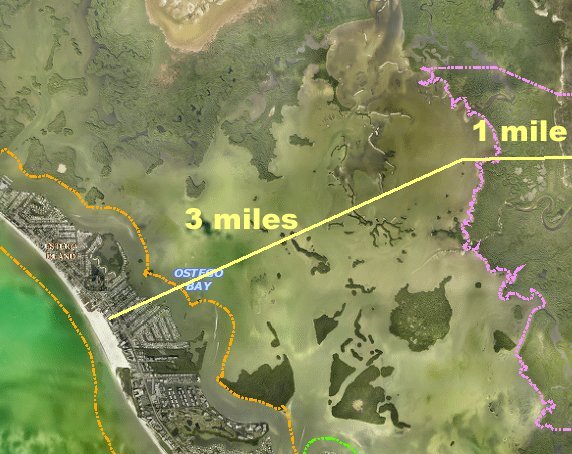 ---
Greg Fretwell
I started getting curious when I saw tractor trailers of drill pipe coming down my little dead end street. When I followed one down into the scrub, I came up on a drilling machine the size of a railroad car. I am still trying to fined out more about it but this is pretty interesting so far.
One of my buddies is the permit person for the state who owns all of that land. She will be able to get me more than I want to know about this. Her department signed off on all of the permitting.
---
Greg Fretwell
That is an enormously long bore. What diameter pipe are we talking here?
Probably for fiber communications maybe?
---
There are 10 types of people. Those who know binary, and those who don't.
It looks like a 6" bore pipe. I have a note into the DEP and I may actually get a copy of the permit application to see the plan. The bore operator said something about a "little island in the bay" so they might be going from both directions hoping to meet in the middle but that would be a bigger environmental concern and that would be the permit hangup. I was out on the bay yesterday and I did not see any activity out there yet. There was a barge anchored just off the picture at the bottom. They may be bringing that in there. The problem is the water is 2-5 feet there.
OTOH there is always a barge out there somewhere.
---
Greg Fretwell
I just talked to my DEP buddy. This will actually be coming up in the rich guys yard where the line first comes on the island. It is unclear whether they are going to bore across the whole bay or dig and fill. I am still waiting for the answer for that. This is a 26kv 3p distribution line, replacing the one they have that went bad.
I am going to track down my FPL buddy and see what he says about it.
---
Greg Fretwell
Hmmm.
4 miles +/-, 26Kv, 3 phase, POCO feeder. Up here, it more than likely would be a 'customer billable' job, if it's only for 'the rich guy' on the island.


---
John
This is the feed to Fort Myers Beach and FPL is picking up the tab.
I was able to google up the pictures of the MV line where it comes down from the poles and goes underground in a rich guy's front yard (actually the ROW)
I would love to be there to see how big a hole they have to dig to intercept the bore pipe.
http://tinyurl.com/nle7olj
---
Greg Fretwell
I just got an update. They are only using the directional bore for the parts on shore. Once they get into the bay it well be done with a water jet. That is still going to be about a mile on the East side
---
Greg Fretwell
Link Copied to Clipboard
Featured:

Tools for Electricians

* * * * * * *


2023 NEC Now Available!

* * * * * * *


2020 NEC Electrician
Exam Prep Combos:
Master / Journeyman