Was in Victoria a few months ago,near a line carrying 1400kV,rain started falling,steam pouring off the wires,my daughter said look at that told her,these lines run at 100c temp rise over ambient at full load,6 hours duration,then sag can become an issue,is this the same in the US.
Last edited by boora2;
12/14/13
12:23 PM
.
These are not really as low as they look but there is plenty of sag there.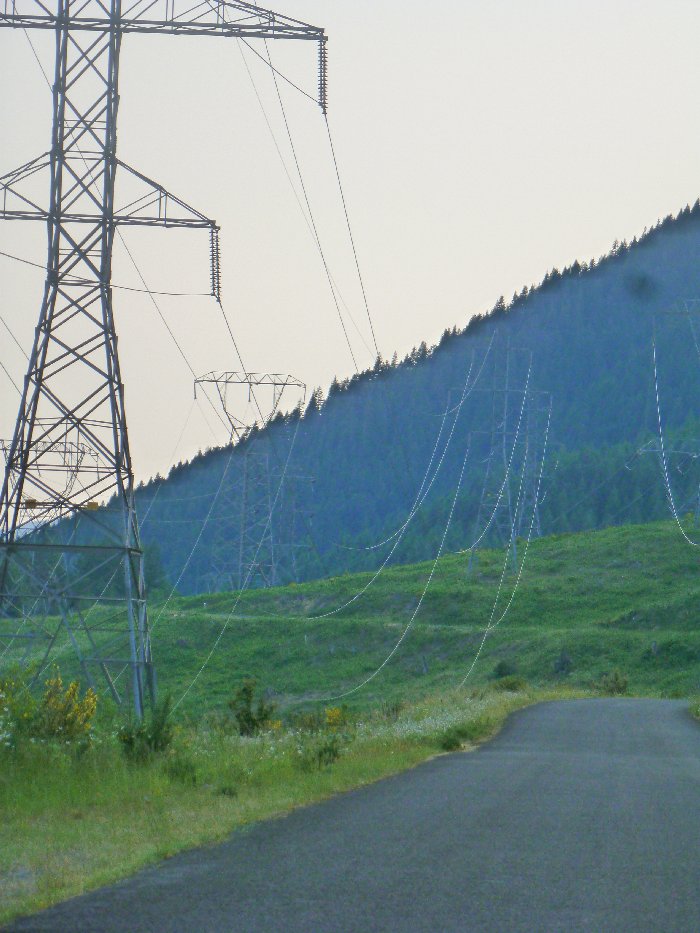 ---
Greg Fretwell
By Christ they look low,if a leopard came by looking for a deer,he'd prolly loose his spots.
They are going across a valley so the ground is low under them. They still had a whole lot of sag. I wondered how they did not cross in a wind.
---
Greg Fretwell
Our utility has an aggressive nip and tuck program to reduce sag which improves safety and can allow an increase in the summer line loading.

They use a special radar on a helicopter to survey the right of way including the sag and then decide what needs to be tightened up.
Link Copied to Clipboard
Featured:

Tools for Electricians

* * * * * * *


2023 NEC Now Available!

* * * * * * *


2020 NEC Electrician
Exam Prep Combos:
Master / Journeyman