Ok, I happened across these while helping someone clean their basement after a flood. they were just getting tossed, so I took them home.
After a few hours on Google and finding NO INFORMATION, I began to get puzzled. I found all kinds of interesting old plug sockets, but nothing that looked remotely like this, So I'm beginning to think what I have is pretty rare.
These were once in service in the house in question. The house is 1920's or earlier, and was definitely owned by someone with wealth(servant quarters, old switches have pearl in them, even had a central vacuum system)
So, I've been asking around the internet in various places, nobody has ever seen these before, So now I am here inquiring about what I have.
picture 1. on the faceplate, you can see that the little flaps are hinged to allow the plug to be plugged in.
Pic 2 is what the socket looks like.
Pic 3 is what the plug looks like. The pic doesnt show it well, but it is only a 2 prong plug.
Pic 4 is the back of one of the cover plates
Pic 5 is the plug plugged into the socket.
ANY info would be great. The sockets are ceramic as well.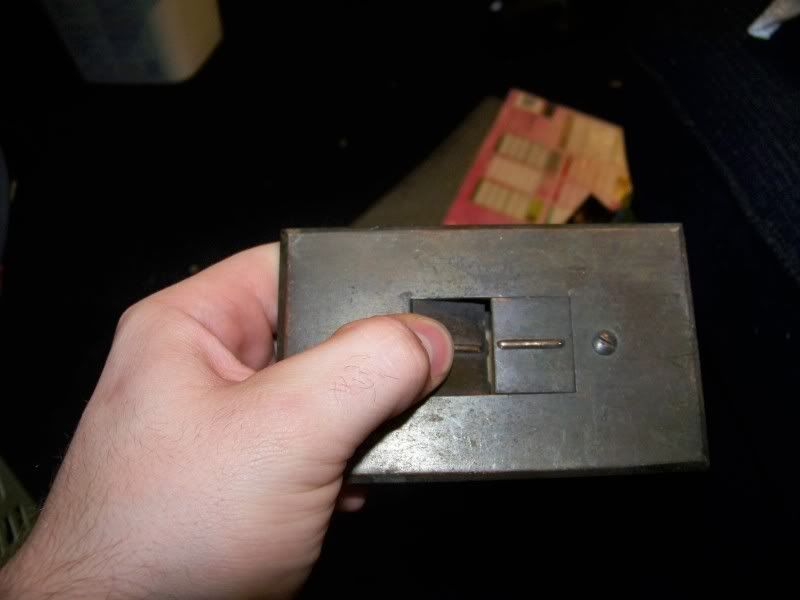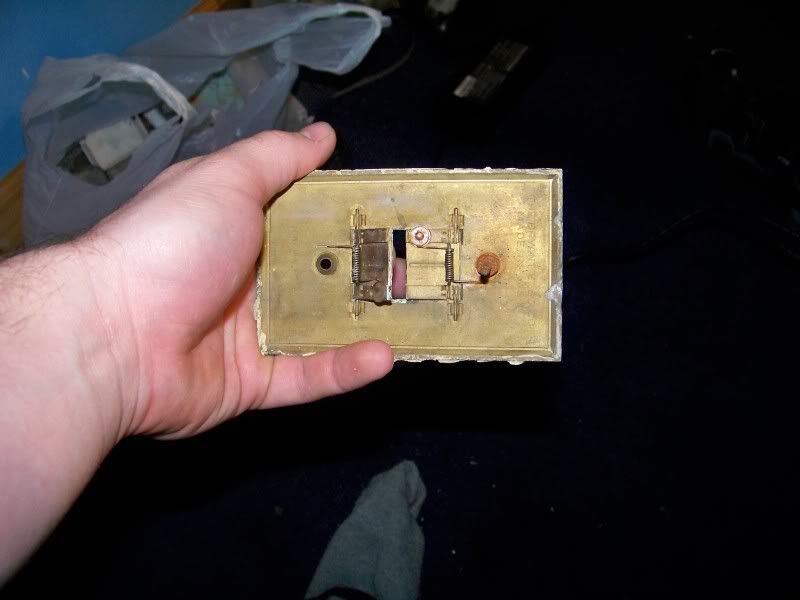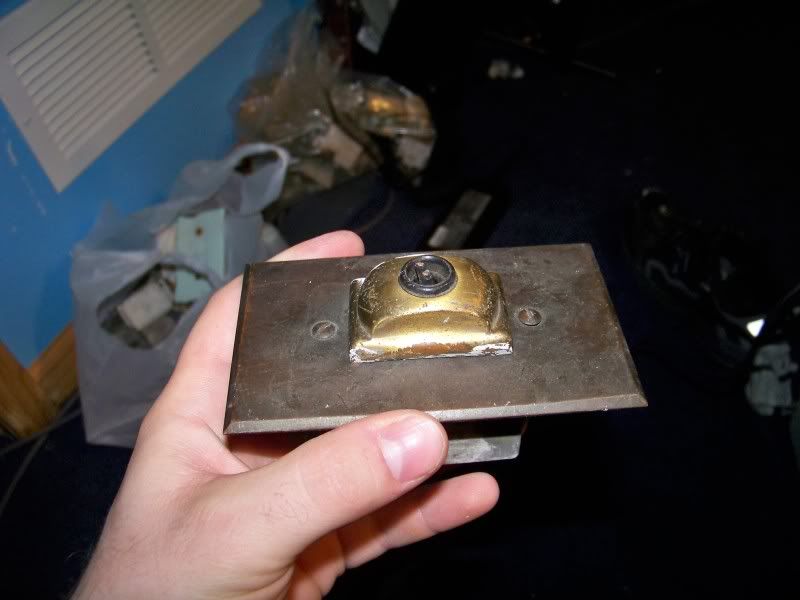 I would take a guess at some type of connection point for flat TV wire.
---
John
I have been cleaning these things up, and the same piece on every one is stamped BRYANT, and on the other side is stamped 250V, 10A
It looks like the "Pocket Plugs" that we had on the auditorium stage in high school in the early 1960's , which were used to connect spot lights to the dimmer panel.(before they completely renovated the school and all the elderly electrical stuff disappeared).
I will definitely check with them and see what they have to say.

Thanks!
I agree with Tomn, they look like a floor receptacle for use on a stage.
---
Ghost307
Hubbell was a dead end, they knew nothing.
Remember, these came out of a residential home, there were a LOT, but a lot of the sockets were busted up. I saved the covers and the good sockets and a couple broken ones for parts.
Found this picture through another forum, looks just like what I have.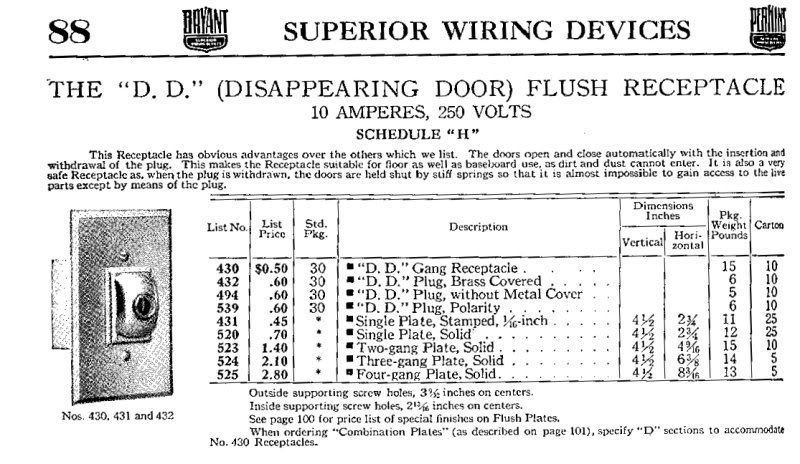 Upon closer inspection these are not my 'pocket'plugs.
Ours receptacles were covered with a flat spring loaded cover and the contacts were on the sides of the plug that we would insert,(no ground).
Your contacts appear to be round and on the bottom.
You do have a neat unique piece of history.
And a scary one too... even with a cover like that, having exposed live pins just doesn't seem like a good idea! In the late 19th/early 20th century people were obviously much less concerned about accidental electrocution... for example I've got an electric iron where the large-headed screws that hold the terminal cover screw right into the terminals... 220V on exposed screw heads. The multi-voltage travel iron isn't much better... 3-pin connector and split heat element, depending on how you attach the cord (which has two individual banana style connectors/sockets) one pin is always live in series with the element!
Link Copied to Clipboard
Featured:

Tools for Electricians

* * * * * * *


2023 NEC Now Available!

* * * * * * *


2020 NEC Electrician
Exam Prep Combos:
Master / Journeyman