Who's Online Now
0 members (), 12 guests, and 13 robots.
Key:
Admin
,
Global Mod
,
Mod
found this at sears the other day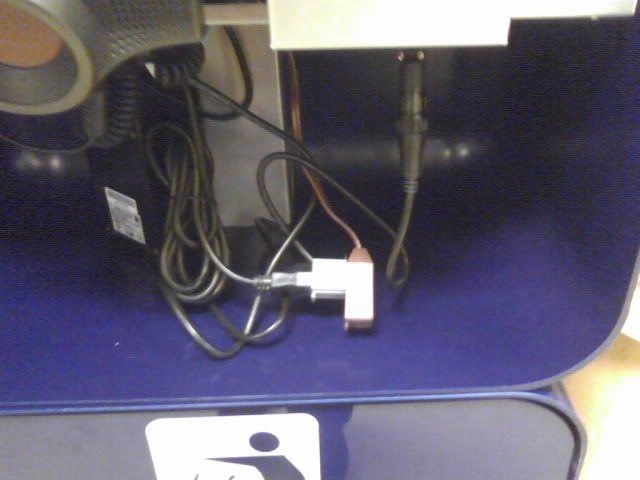 ---
-Joe
"then we'll glue em' then screw em'"
-Tom Silva
TOH
Joe:
Could you please explain this pic? I see a data line and some type of white data block?
---
John
sorry,
brown 2 wire extension cord, then to the gray adapter, and out of pic is where its zip tied to the pole, then goes into the drop ceiling...
light glare makes the end of the cord look white, not brown
---
-Joe
"then we'll glue em' then screw em'"
-Tom Silva
TOH
Ah...the old zip cord extension cord thru the drop ceiling trick & if anyone asks..."it's only temporary, sir, for the holiday rush"!!! LOL
---
John
oh, and that's a price checking machine
---
-Joe
"then we'll glue em' then screw em'"
-Tom Silva
TOH
Just got reminded that I haven't posted this one yet, from the same Sears too
---
-Joe
"then we'll glue em' then screw em'"
-Tom Silva
TOH
Link Copied to Clipboard
Featured:

Tools for Electricians

* * * * * * *


2023 NEC Now Available!

* * * * * * *


2020 NEC Electrician
Exam Prep Combos:
Master / Journeyman