I found this on the street in La Jolla Ca.
Not a kid friendly place.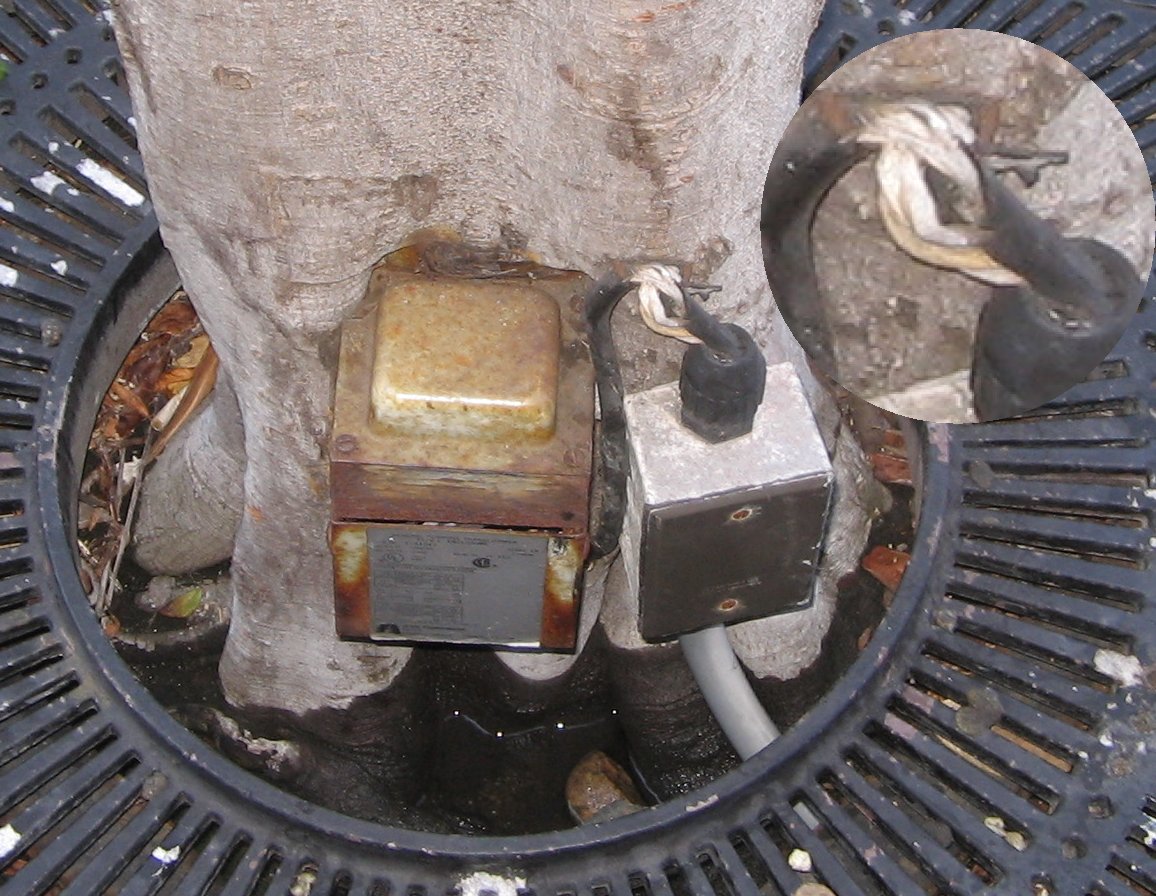 ---
Greg Fretwell
Stay up to Code with the Latest NEC:
In some places, it's illegal to use trees as a mounting surface for electrical equipment.
Can't find fault with that rule.
How do you accomidate afixxed to the tree lighting?
Link Copied to Clipboard
Featured:

Tools for Electricians

* * * * * * *


2023 NEC Now Available!

* * * * * * *


2020 NEC Electrician
Exam Prep Combos:
Master / Journeyman