Who's Online Now
0 members (), 36 guests, and 12 robots.
Key:
Admin
,
Global Mod
,
Mod
This is my emergency 1kw generator. I paid $5 each for the 2 inverters (one you can't see) and the rest was pretty much free.
BTW this is the trick to getting the Delco alternator working. I replaced the lamp with a 50 ohm resistor but it needs to be there. Note also that it connects to 12v on the other end. That is counter intuitive in a car. I didn't use the switch (to keep from draining the battery when it was off) I just unplug the battery.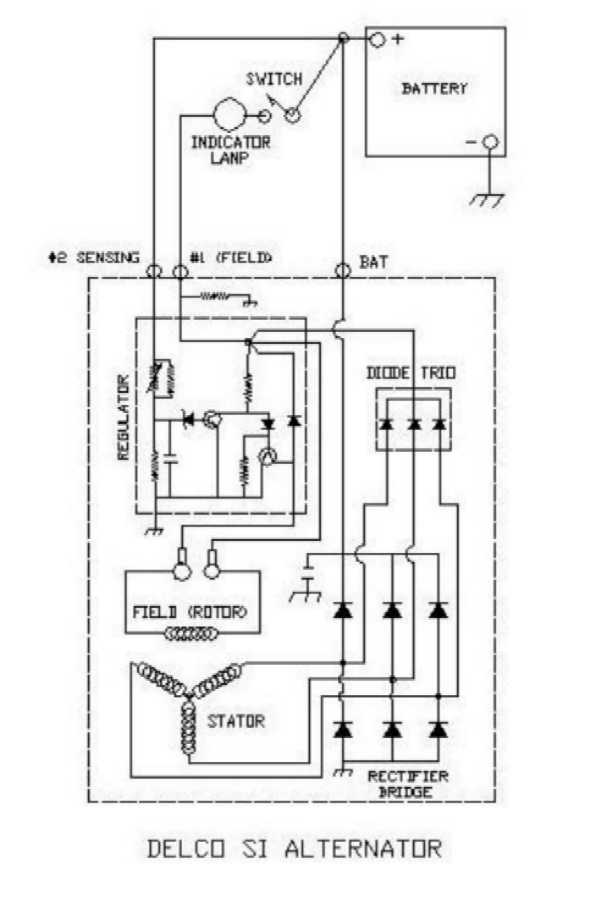 ---
Greg Fretwell
How much emergency power can you draw on each inverter Greg?

How did you get them for $5?


---
Wood work but can't!
These are garage sale items. The one rated 500w seems wimpier than the one rated 400w but they both will run a PC or small TV and that is what I was going for.
I would like to stumble into one in the 1000-1500w range tho.
I have the little tickler battery in there just for regulation and to excite the field. If I am using this in a real situation I plan on tagging the batteries in my golf cart 2 at a time.
Last time the power was out a while after hurricane Charlie I was running inverters off my car battery and starting it up every half hour or so to keep the battery up. This will do the same thing without having to fool with the car.
I was able to watch the TV, run some fans, keep up with my yacking groups on the PC and my propane fridge kept the food (and beer) cold. For being without power, it wasn't really that bad.
I am still working on the plan to keep my pool blue but that will be a solar solution that will actually benefit me all year long. I am still arguing with the state about why that is not eligible for the rebate program. It seems like the perfect fit for Florida and will save $40-50 a month. That is a lot of carbon not going into the air, if anyone cares.
---
Greg Fretwell
Greg:
Not what you have, but close...
Last year a HO that had the utility cut his power for non-pay & theft, had an older Infiniti idling in the driveway, jumper cables to three additional 12 volt batts, and cobbled to two inverters. He ran his furnace and his PC!

I was there on a complaint call from the FD. Me thinks the guy could have used a 5KW gen for the same gas the Infiniti burned.


---
John
I guess he already had the infiniti and it is sure easier to go fill the tank.

For me these power outages are so infrequent that I can't justify a real generator. As long as the FPL guy lives across the street I probably never will buy a generator.

If I can negotiate this Florida rebate program I might even have a significant solar installation. Unfortunately they do seem to be leaning toward grid ties and I am not interested in that.
---
Greg Fretwell
Very cool Greg. I love home brewed stuff like that. I am planning to build something just like that myself. I just am trying to find a better alternative to one of those air cooled screamers to power it. I'm hoping to come across a deal on a small (1-2 cyl) water cooled engine. Then I can box it up and make it almost silent.
I'm looking for an old 3 cyl. water cooled Kubota engine for a home brewed gen set for the workshop. A D902 would be ideal, 895cc, [54.8 cu inch], about 12 hp avaiable at 3000/3600 revs with a governor built in. A 6kva 3-ph alternator I can get for under £300, voltage regulation built in and it's a simple 1-1 vee belt & pulley set-up with a 2 pole machine. And, it's been passed by the finance department, aka 'Her Indoors'!
---
Wood work but can't!
This 6.5HP Honda is not really that loud and just loafing along running the alternator. If it was easy I would use a bigger belt and another alternator. I still have a few more in my junk box. I might try shaft coupling one on the end of the crankshaft and moving the battery.
---
Greg Fretwell
From my generator repair days...

The larger tractor trailers trucks have alternators with a 24 VDC output and a smaller 12 V output. That could used to run the larger UPS.

The '60 and '70 cadillacs used to use 100+ Amp alternators.

There also was a cheap engine driven welder that was nothing more than a little Briggs engine driving a rewound alternator. Maybe the name was Honeybee?
Just be careful not to use too large an alternator because the load can be too large for some small engines,and the motor will stall under load.Good idea we have used lawnmowers with alternators to charge battery's for ham radio use.
Link Copied to Clipboard
Featured:

Tools for Electricians

* * * * * * *


2023 NEC Now Available!

* * * * * * *


2020 NEC Electrician
Exam Prep Combos:
Master / Journeyman