Who's Online Now
0 members (), 21 guests, and 17 robots.
Key:
Admin
,
Global Mod
,
Mod
It's time to wish all of the members, and visitors here..
Happy Holidays!
Merry Christmas, Happy Chanuka, and a Happy & Healthy 2009.

Hopefully, the economy will recover quickly, and we all will remain healthy and safe.



---
John
Ditto!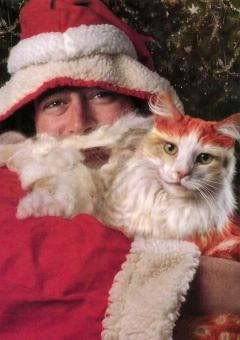 Happy Holidays Everyone !

May the joy of contentment be yours this holiday season.
(Not my saying but I liked it when I came across it)

---
John
Greetings of the Season to all, with wishes for health, happiness and prosperity in 2009.
---
Sixer

"Will it be cheaper if I drill the holes for you?"
Happy and health, Thats all I wish for all!
The rest is truly trivial!

Enjoy all and be well!!
Ayez un bon Jour férié et ayez un temps magnifique et ayez une année bonne

Here English text below :

Have a good Holiday and have a wonderful time and have a good year


Merci,Marc

---
Pas de problme,il marche n'est-ce pas?"(No problem, it works doesn't it?)


---
-Joe
"then we'll glue em' then screw em'"
-Tom Silva
TOH
Merry Christmas and a happy new year to all, Christmas Day here looks like temperatures in the high 30s-low 40s with rain in the afternoon.
Link Copied to Clipboard
Featured:

Tools for Electricians

* * * * * * *


2023 NEC Now Available!

* * * * * * *


2020 NEC Electrician
Exam Prep Combos:
Master / Journeyman