Who's Online Now
0 members (), 117 guests, and 8 robots.
Key:
Admin
,
Global Mod
,
Mod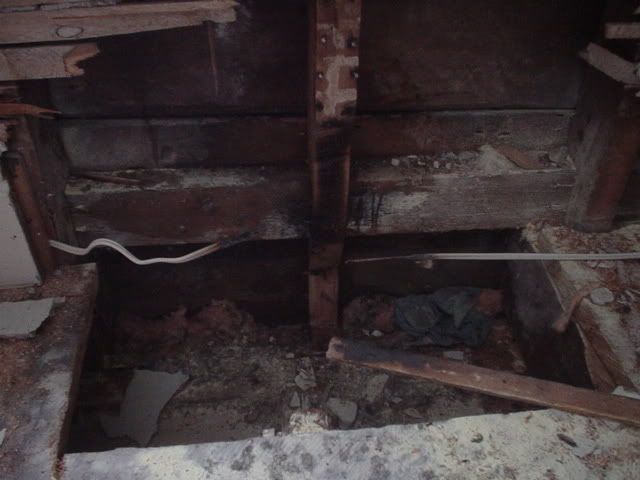 hello everyone...here's a pic of a fire I had in my house (rented thankfully) last night in the master bedroom. some idiot ran wire pinched behind the baseboards...i guess too lazy to drill holes through studs. could have killed my family...i noticed the power was out upstairs ..the breaker was tripped. I noticed a slight burn smell upstairs but could not pin point the cause..after a few trips upstairs my cat was sitting on the floor starring at the baseboard and meowing..I kick a hole in the baseboard and saw nothing but red hot wood....scary...ran down stairs and grabbed the extingusher...it did the trick...but just in time....
https://i252.photobucket.com/albums/hh14/jlive11/DSC02080.jpg
Stay up to Code with the Latest NEC:
Give that cat extra rations and fresh mice for the rest of his life, thanks to him you still have yours. Glad you and your family are okay. The idiot that ran that wire should be drawn and quartered.
---
Jimmy

Life is tough, Life is tougher when you are stupid
---
Is there anyone on board who knows how to fly a plane?
A little off topic here, but what is baloon framing Ian? I have never heard of it.
---
Jimmy

Life is tough, Life is tougher when you are stupid
1) "Balloon Framing" is another name for the typical 2x4 stud framing you see here.

2) I need to save that pic, for every time some DIY or handyman extols the virtue of hiding wires under the molding!
WOW! You and your family are very VERY lucky! I have to say I have a new respect for Cats!
Anyway I think youbest be looking over what electrical you can see in your house just to see if anything is obviously wrong and to judge what kind of workmanship exists behind the drywall!

A.D
thanks for the reply's everyone...sorry i did'nt properly introduce myself to the forums....I have been a lurker here for quite some time....I;m a fire alarm tech (Edwards), I'm no electrician.....but know what was done here was seriously wrong. the circuit continued on pretty much under the carpet to a plug beside the bed (pic). I'm looking for a new place to live (can you blame me?) only been here for 3 months. the house was only re-wired 6 months ago....scary stuff
thanks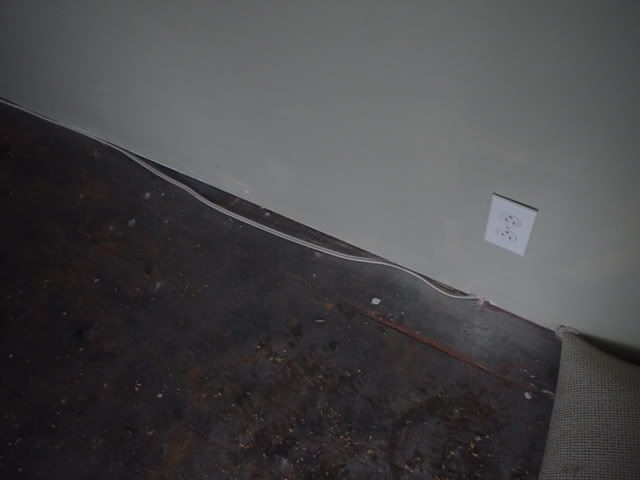 ontario
in the first pic the cut out in the wall and floor was from the fire dept who i called to make sure the fire was completely out after i pit the extinguisher to it... I did'nt get a good look at the wiring method used until after they left....i live in a rural area and it was a volunteer fire dept...I thought they would have noticed the how it was wired...but they did'nt
thanks
Link Copied to Clipboard
Featured:

Tools for Electricians

* * * * * * *


2023 NEC Now Available!

* * * * * * *


2020 NEC Electrician
Exam Prep Combos:
Master / Journeyman