Who's Online Now
0 members (), 12 guests, and 48 robots.
Key:
Admin
,
Global Mod
,
Mod
Was looking through some old photos when I found this one of me as an apprentice at Kincardine power station.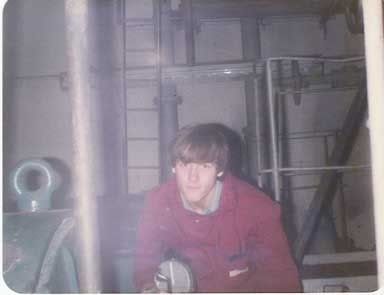 Needless to say I dont look like that anymore
I also found this one of me in my preworking days a bit embarising so just posting a link
https://i175.photobucket.com/albums/w158/Kenbo_photos/scan0002.jpg
Anyone care to say what year t was taken? Give or take a couple of years.
---
der Großvater
From the wallpaper, 1968?
You were 5?

Alan
---
Wood work but can't!
Originally Posted by Alan Belson
From the wallpaper, 1968?
You were 5?

Alan
Yep, judging from the wallpaper, chairs, and table setting, it was definitely in the 60's
Kenny,
Nothing at all to be ashamed of in either pics, mate!.
Thankfully, there are no pics of me down in trenches jointing cables with my wildly unkempt hair all over the place!.
I have considerably less hair these days (not going bald though) I just prefer the good old #2 haircut, although it is rather grey.
This is the thing of hindsight, no-one took pictures on work-sites back then, because no-one thought they would be that important.
These days, every man and his dog has a digital camera.
BTW, don't you folks laugh too hard about that wallpaper, I'm told with good authority, that them patterns are part of the new winter collection about to be released in Europe.
The 1960's are back!.
Just think yourselves lucky that (hopefully) we won't be seeing any of the prints from the 1980's again, I mean Fido-Dido wallpaper??.
Alan

I must have given my age away in an other posting... 5 candles on the cake means it was taken on the 22 October 1968.

The wall paper was not too bad it was the curtains that used to give me nightmares, and I am shure I have seen those mugs for sale in a suppermarket somewhere reacently
---
der Großvater
Link Copied to Clipboard
Featured:

Tools for Electricians

* * * * * * *


2023 NEC Now Available!

* * * * * * *


2020 NEC Electrician
Exam Prep Combos:
Master / Journeyman