Posted By: twh
Exhaust Fan in the Attic -

11/17/11

05:11 AM
This is the attic of an 8 suite apartment building. The suite exhaust fans all duct into one blower in the attic. It's down this way, at the end of the attic:
The top lifts off to give access to the blower and motor:
Here is the new access panel: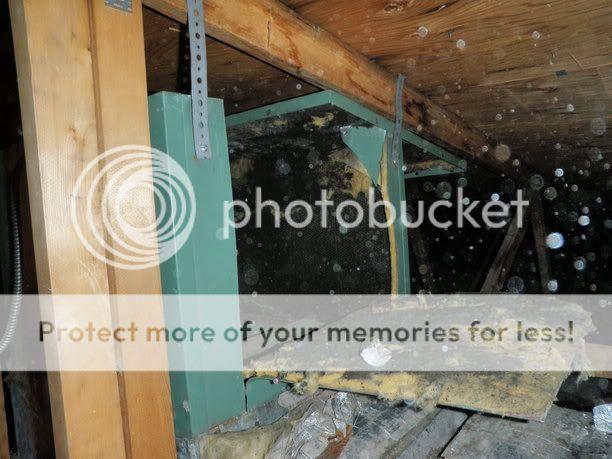 With the blower removed, you can see there was another tenant in the attic: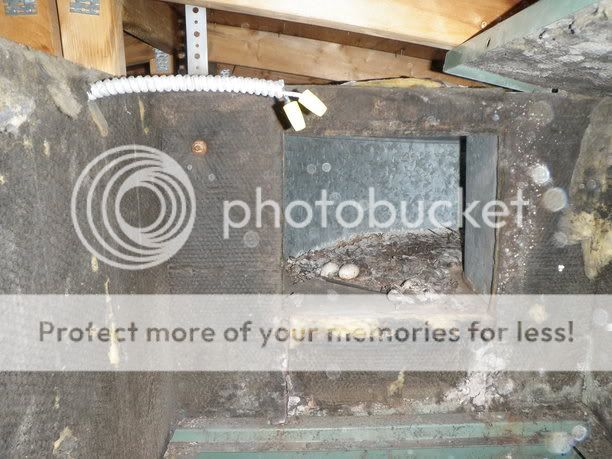 The original motor wiring was a little questionable:
My favorite part was the number of fan belts lying on the bottom of the box. Anything that was dropped just stayed on the bottom. My second favorite part of the job was crawling down a 30 inch high attic with a motor, blower and tools.