Who's Online Now
0 members (), 36 guests, and 11 robots.
Key:
Admin
,
Global Mod
,
Mod
This is the attic of an 8 suite apartment building. The suite exhaust fans all duct into one blower in the attic. It's down this way, at the end of the attic:
The top lifts off to give access to the blower and motor:
Here is the new access panel: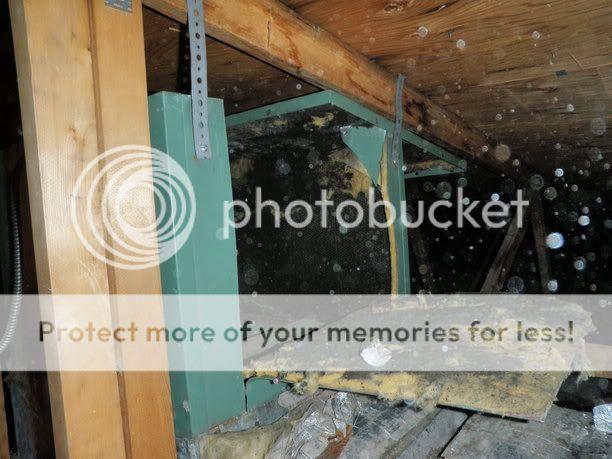 With the blower removed, you can see there was another tenant in the attic: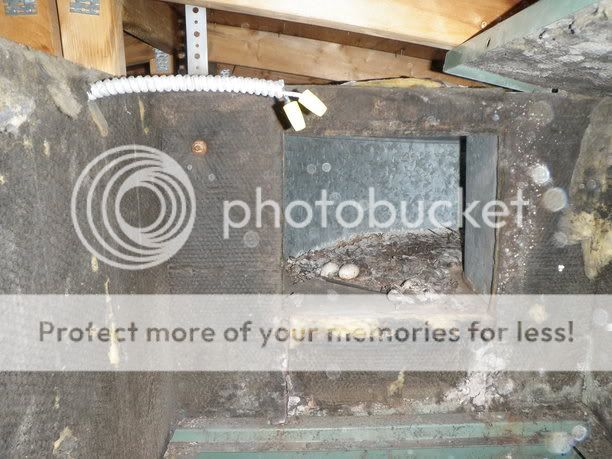 The original motor wiring was a little questionable:
My favorite part was the number of fan belts lying on the bottom of the box. Anything that was dropped just stayed on the bottom. My second favorite part of the job was crawling down a 30 inch high attic with a motor, blower and tools.
They always seem to stuff those evacuation fans in the worst places for maintenance. It looks like maybe that one hasnít been running for a while.
How did Birdzilla get in there to set up shop? Is it because the exhaust hood or louvers are missing or stuck open?
They (I) used to do this crap all the time. A 30" attic space isn't accesible enough for maintenance of any kind as far as I'm concerned. And I've now crawled in to way more than my share. Someone else can do it.
Link Copied to Clipboard
Featured:

Tools for Electricians

* * * * * * *


2023 NEC Now Available!

* * * * * * *


2020 NEC Electrician
Exam Prep Combos:
Master / Journeyman