Posted By:

gfretwell
CT fun -

11/10/10

09:29 AM
Warning this is a tiny CT, measuring tiny currents. Don't fool around with those big things you see in a CT can!
I was playing with one of those small CTs on a lamp holder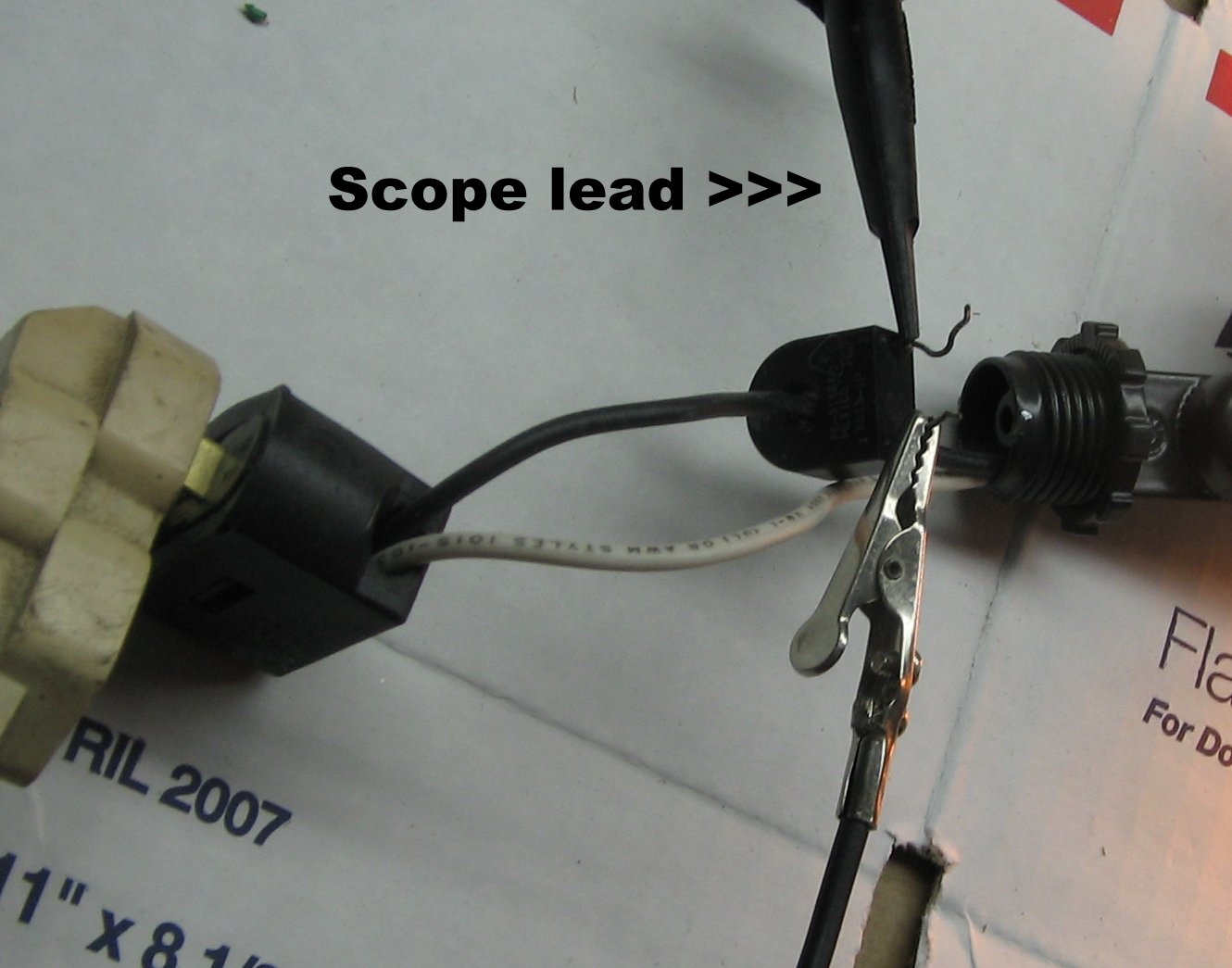 My original intent was to get some ideas of what to look for if I was integrating this into a project. Short answer is there is plenty of current if you drive into about 1000 ohms and it scrubs off most of the noise.
You get around a tenth of a volt with a 14w load, .5v with 60w load and 1.2v with a 100w load (into 1k ohm). That doesn't seem very linear but I didn't plot it.
The interesting thing for me was the wave form.
14w seems pretty sinusoidal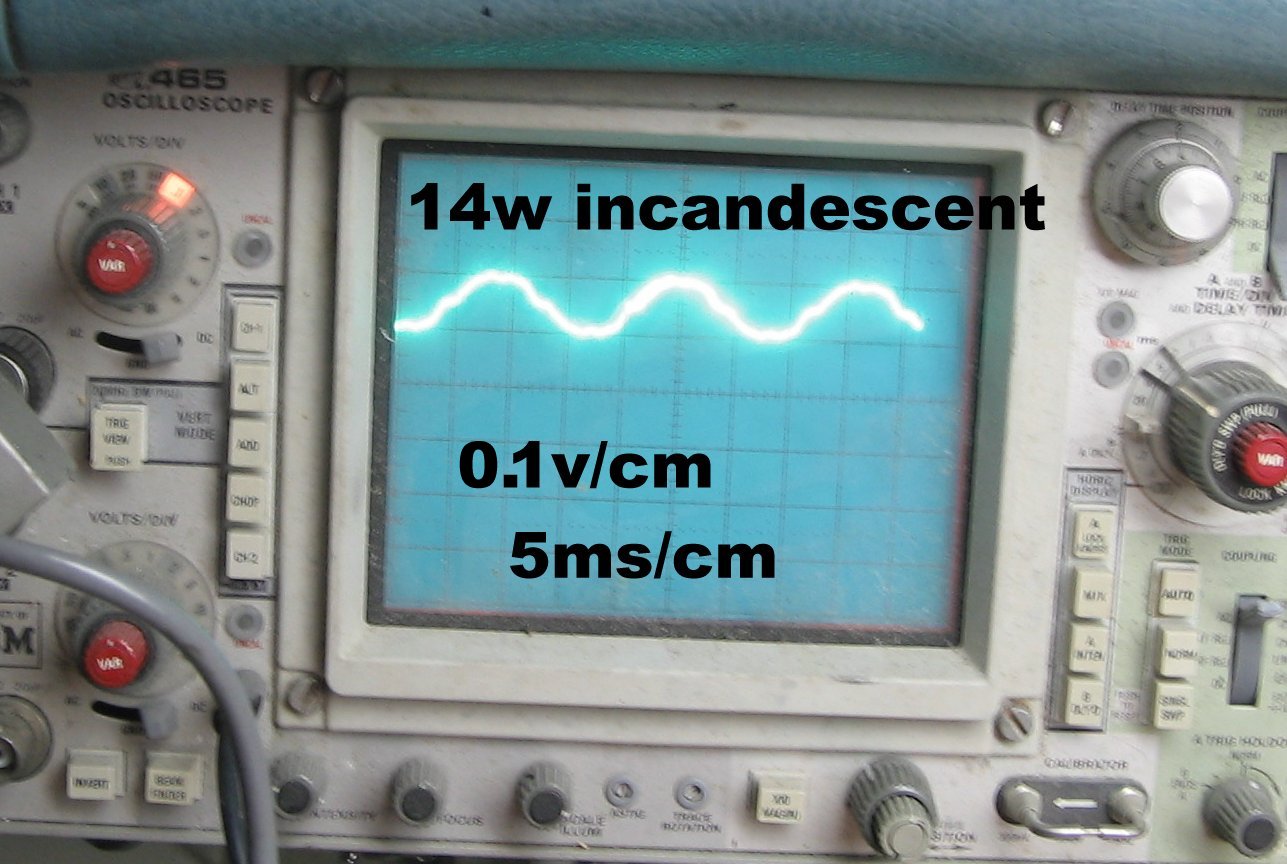 As the wattage (and output voltage of the CT) increases it starts affecting the wave form.
100w is pretty warped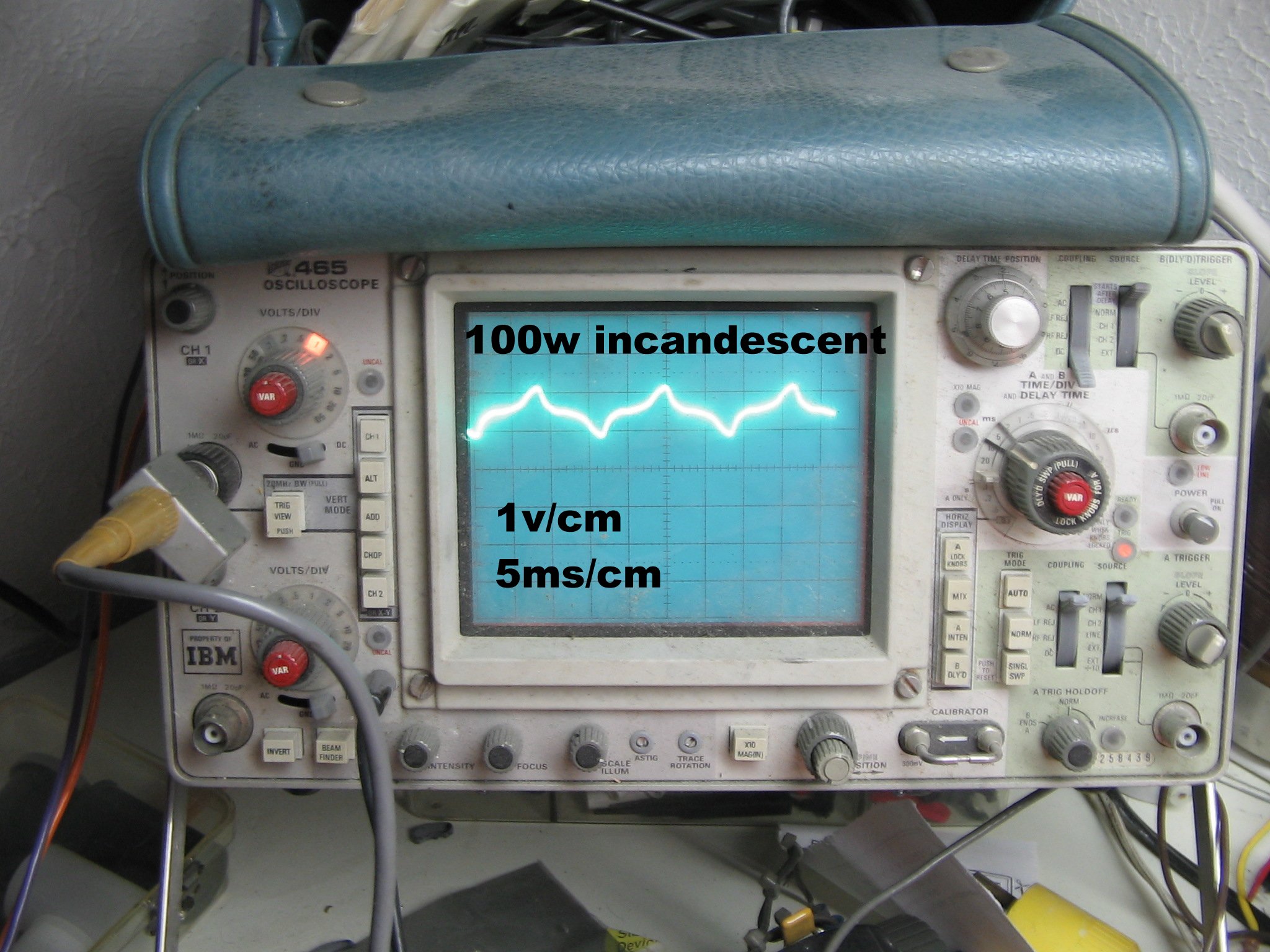 When you plug in a CFL things really start getting weird