I read a lot about them putting wind turbines off Ocean City NJ and there seems to be a lot of push back if you believe what you read. What is the local sentiment on the ground? My only real concern is simply the maintenance headaches this will be. I have a boat and I know what salt water does to anything mechanical. This ain't gonna be like Palm Springs. I doubt they will get close to the projected 10 years out of these things without a massive maintenance bill. These are 15 miles offshore and the Atlantic can be nasty out there. I don't think I want to take a January call
---
Greg Fretwell
Greg

AFAIK, there are few lease sites off our coast here in NJ. Right now, they are doing seabed mapping, and there is a lot of complaints regarding the washed up dead whales and dolphins.

There are complaints about the turbines ruining the view from the shoreline houses, hotels, etc.

There is also concerns regarding the shore based substations, construction bases and anything else that people complain about.

I'm 'neutral' on this now. I see your points about maintenance, and yes I also had a boat, and I live on a lagoon. I wonder how the systems in Europe are holding up??

And, NO, I would not like an emergency call to respond 15 miles offshore anytime.
---
John
The other issue I have read about in the trade rags is that the grid needs extensive upgrade for most of these projects. They end up being way out on a branch of the tree(so to speak) and they have to act like they are connected to the trunk. That will involve puttin in some high voltage transmission lines through areas where they don't already have the ROW. People get silly about power lines.
---
Greg Fretwell
Greg:

The ROW issue here can be a real thorn in the side of the POCOs. Some areas in the upper central area of the state are "Not in my backyard"

The recent transmission line work in my area was a twin 500 KV which is on monopoles, that replaced a line of lattice towers. Overall it's about a 75 mile route from gen in Seawaren to Bordentown. There was some objections where it runs behind some residential areas (most is along US 1).

What I heard is they plan a site down in Cape May County, and it may be close enough to the nuke plants to grid tie. A lot of open space down there.
---
John
I have a power line behind me and it doesn't upset me at all. It ends up being an extra acre of land pretty much just for me to use. That is where I go with the dog every day. It is a peninsula bordered on 3 sides by water starting right behind my house.I built a bridge to get up there easier.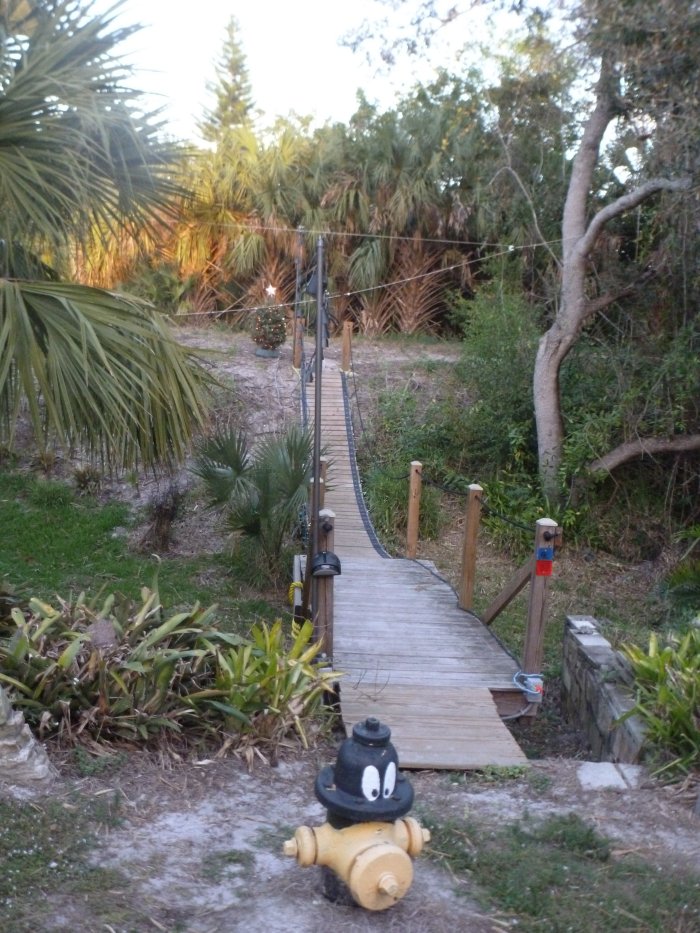 ---
Greg Fretwell
1 member likes this:

sabrown
---
Bill
Nice hydrant and awesome bridge job Greg!!!

On topic, news article this week that one of the European principals for one area off of NJ coast may be backing out of their application/contract for one location. That will make a lot of people on LBI happy, but hurt those looking forward to the "land" part of the project.

If I can find the article again, I'll post more info.
---
John
I got that hydrant from Lee DOT. It was mowed down and laying by the side of the road for months and one day I was driving by while they were putting in a new one. I was in my Prelude and I asked them what they were going to do with the old one. They said I could have it if I took it right then. They really didn't think I would be able to but I managed to horse it into the front seat with the 4 feet of pipe still attached, closed he door and drove away. They were just staring the whole time. The paint job was for my wife, a Daffy Duck fan.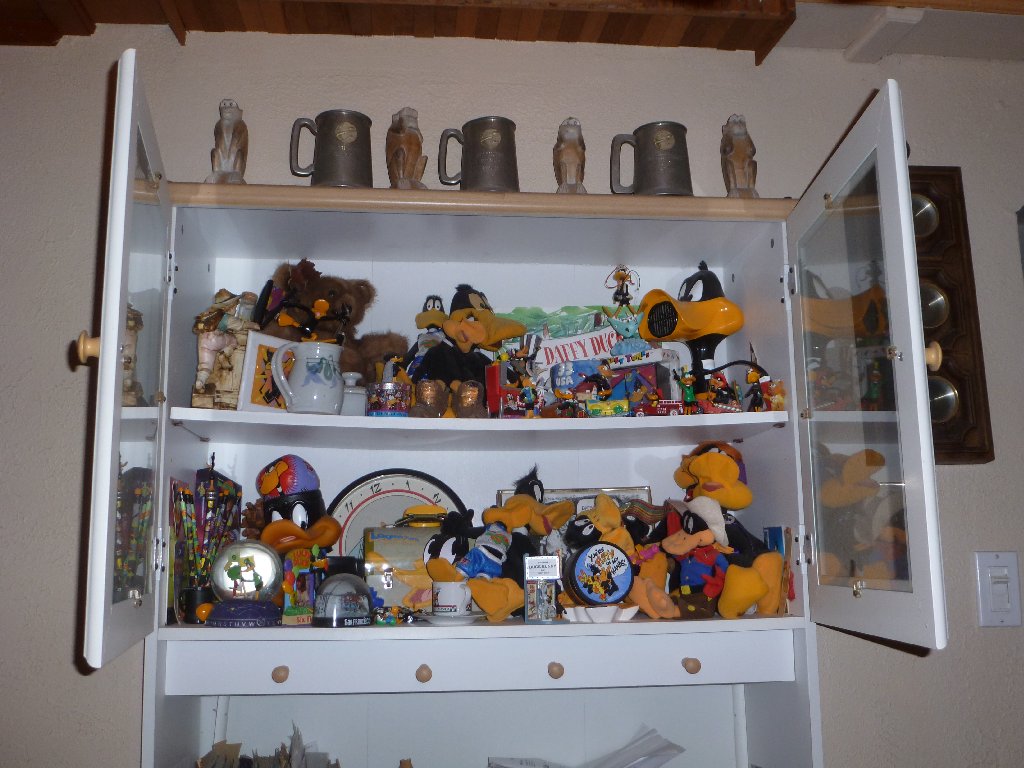 ---
Greg Fretwell
The bridge was just a crazy idea we had drinking beer by the pool. I had the deck part, left over from a playhouse I made for the kids. I dragged it over there and it was just a deck to nowhere when my wife said I should link it to the top of the hill. I had a few hundred feet of 1.5" rope laying around and it just grew from there.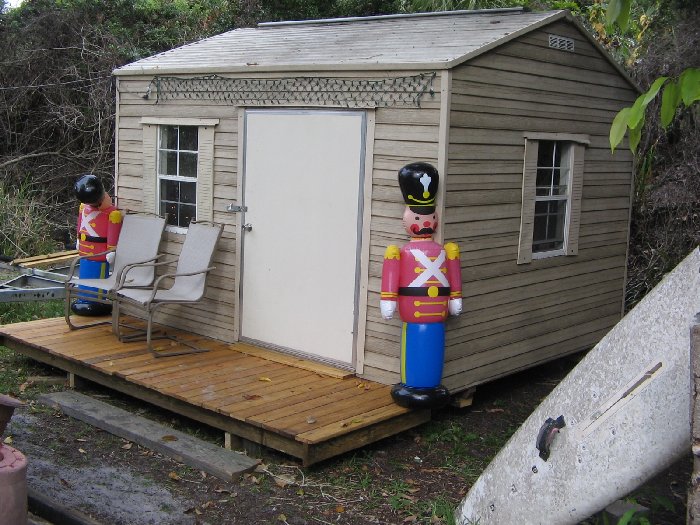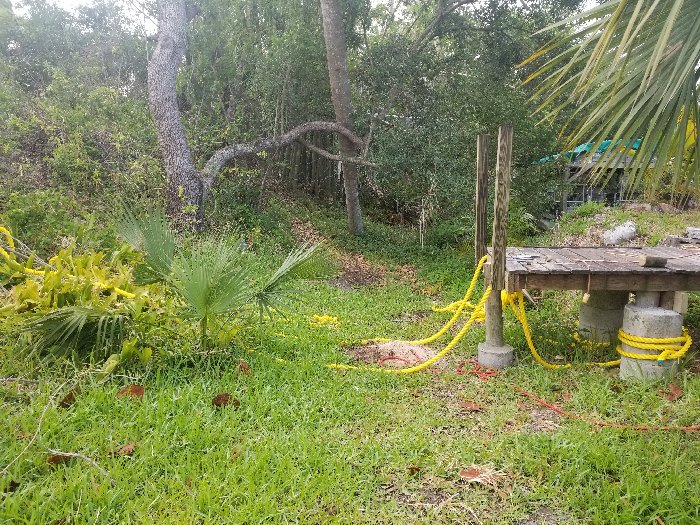 ---
Greg Fretwell
Back to the windmills....

Orstad, the company with one project off the NJ coast, just put a 100 Milion Dollar bet on a date.

December 2025 to be up and operational, or they loose.
---
John
Link Copied to Clipboard
Featured:

Tools for Electricians

* * * * * * *


2023 NEC + Exam Prep Study Guides Now Available!

* * * * * * *


2020 NEC Electrician
Exam Prep Combos:
Master / Journeyman