I got this cord with a double insulated power supply so the EGC is not necessary but this C13 receptacle end will plug into plenty of things that need a ground. It should be a C17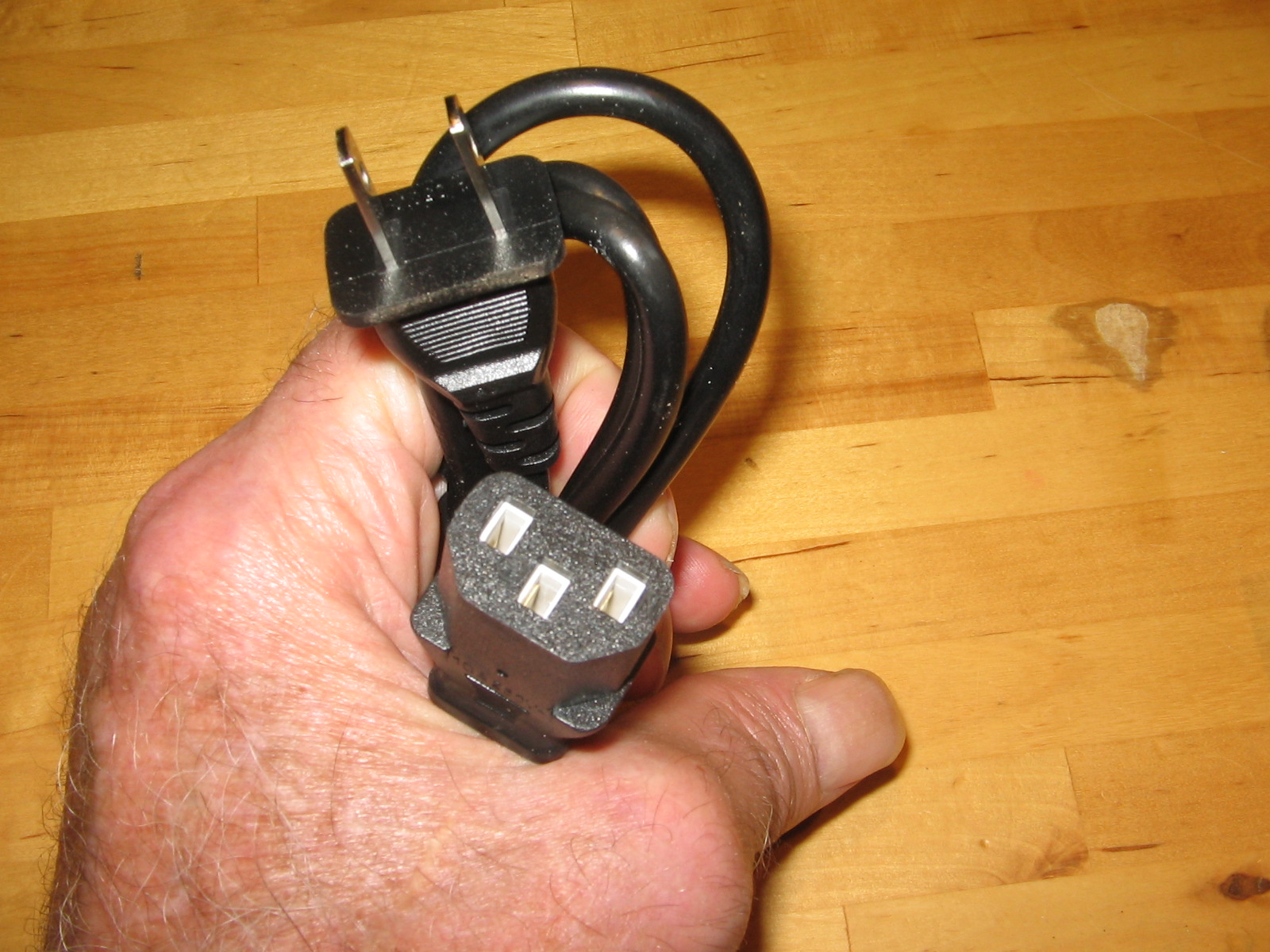 IEC C17
---
Greg Fretwell
Stay up to Code with the Latest NEC:
Supply chain issue? Blame it on the pandemic like all our other issues.
---
John
I guess when labor is virtually free in that country 3 feet of 18ga wire or the proper C-17 connector affects the price point more than they can tolerate. There doesn't seem to be any listing mark but I wouldn't trust it anyway.
---
Greg Fretwell
The hits keep coming. The wire is 0.5mm (<20ga)
---
Greg Fretwell
That same type cord is powering a percolator coffee pot in my office. The one that originally came with the pot got lost somehow. One of the office staff got a cordset from the IT guys; "wow it fits"

Hasn't burned up yet! It gets a little above 'warm', but....the girls have it under control.
---
John
I have some with 16 ga and maybe even a 14ga if you want one.
---
Greg Fretwell
They ordered a replacement cordset from Amazon this AM. Thanks for the offer.
---
John
I ended up with dozens of these things, All sorts of different sizes. IBM used them everywhere and I am also a
PC junk collector. (according to my wife).
IEC C-13 is a standard without a standard. Just about any voltage from 100-250 can be coming out of that 50 or 60 hz. It just depends on what plug cap you put on the other end. They can take that idea too far.
Obviously a 1-15 is not right.
---
Greg Fretwell
Link Copied to Clipboard
Featured:

Tools for Electricians

* * * * * * *


2023 NEC + Exam Prep Study Guides Now Available!

* * * * * * *


2020 NEC Electrician
Exam Prep Combos:
Master / Journeyman