Recently a home inspector noted the exposed copper grounds and the stripped ends on copper conductors were black or tarnished inside the panel ? First thought I had was chinese drywall issue but no other issues in the home . I we looked deeper the home is about 10-12 y.old and the only thing that was strange was if the soil outside may be leaching some sort of corrosive gas thru the underground feeder power riser to the meterbase ? The panel is back to back with it and the ground wire to the grounding rod was clean as it entered the bay below the meterbase but blackened once it was in the panel ? Has anyone ever experienced anything like this ? Thank you in advance for responses.
It is still probably sulfur in the air. The good news is it really seems pretty harmless in spite of all of the hysteria.
---
Greg Fretwell
It looks like Virginia did have some Chinese drywall problems and 2005 (12 years ago) would put that house in the right time frame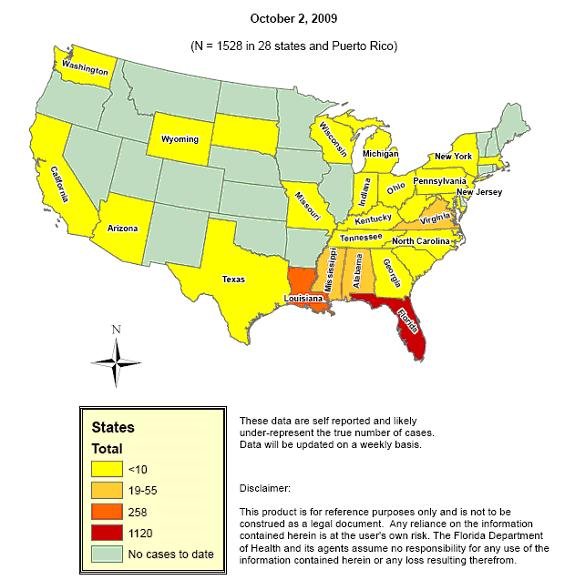 Here are some things I found when I was inspecting drywall problems here in Florida (ground zero for the problem)
http://gfretwell.com/ftp/Chinese%20Drywall/devices.html
The whole gallery is here (use your back button to exit each pictures)
http://gfretwell.com/ftp/Chinese%20Drywall/
Once the smell goes away and the sulfur dissipates it is very possible that they cleaned up all of the evidence and they may have actually replaced some or most of the drywall, so it is possible that you are looking at a drywall house and they just did not do anything about cleaning up the panel.
I would call it no big deal but as a buyer I still might want a break on the price unless they told me a really good story.
I do know a guy who was rehabilitating these houses but he went back to the FEPAC removing every bit of the drywall, sealing the block and started over. (new carpet, new cabinets, new plumbing fixtures, all devices were replaced etc)
That was probably more than was necessary but he wanted a clear conscience when he sold the house.
---
Greg Fretwell
Does anyone have a suggestion on how to remove the tarnish safely. Thank you your inputs.
If you have enough free conductor, cut off the exposed part, strip and re terminate.Other than esthetics, it is really not a problem. It does invoke thoughts of chinese drywall tho. On the bare grounds, steel wool will work, the finer grade the better.
---
Greg Fretwell
Haven't seen it at the panel but I ran into it out in the field at receptacles and switches in one area of a hospital ward. If you pulled a receptacle out at the west or east end of the ward the copper was fine. But in between those two areas I found several where the copper was blackened. Assumed it was a reaction to cleaning chemicals used on equipment in that area.
---
A malfunction at the junction
--------------------------------------
Dwayne
Hydrogen sulfide around oil processing equipment turns copper black over night. The solution was to use insulated ground wire and paint exposed terminations, like on ground rods, with glyptol.
Are you sure this isn't moisture ingress?
Copper turns green (verdigris) then black with moisture exposure and can be a mode of conductor failure over time.
I use bootlace ferrules on all of my terminations these days, so that there is no real exposed copper.
There is another possible cause and that's a bad chemical mix in the PVC. I believe that mostly black PVC is affected.
Stripping these won't help, the copper is black on the full length.

Last edited by andey;
01/10/18
07:38 AM
.
Link Copied to Clipboard
Featured:

Tools for Electricians

* * * * * * *


2023 NEC Now Available!

* * * * * * *


2020 NEC Electrician
Exam Prep Combos:
Master / Journeyman