Who's Online Now
0 members (), 73 guests, and 12 robots.
Key:
Admin
,
Global Mod
,
Mod
Has Anyone seen a Meter extension ring? Wondering why the POCO would put one in when they put in the Smart Meter. I drove around to the other acreages around me, and nobody else has one.
I'm looking into this because i keep hearing 1 second pulses of audible noise out of most electronic devices in my home 1 to 10 times an hour.
I got a scope and managed to capture the waveform.
Yellow is the top of the Line to Neutral Waveform. Blue is N-Ground.
Anyone ran across this before?
How do smart meters communicate back to the POCO. I assume i'm looking at some type of power line carrier signal. Oscilloscope says it's around 5 Khz (4.24 to 6.58)
Justin
---
It's Not The Fall That Kills You...
It's That Sudden Stop At The End
Who is your provider?

I looked at the web sites of the two POCO's that are one the city of Belmond website and they both have info on how the smart meters they install transmit back to the utility.
In Florida FPL uses a RF solution, transmitting to antennas on the poles. I suppose it is possible that your electronics are detecting this RF packet.
---
Greg Fretwell
Well, I never bothered looking up my own POCO's website for info, It's a small Cooperative and i didn't expect anything, I just did general google searches, but i think i found the answer now.
From a PDF info sheet on their website,
"Information from the meter is sent back to the coop over power line carrier in hourly increments."
That means I'm hearing all my neighbors meter transmissions also. Explains why some are some are much louder than others. Wonder if I can decode them??
Most of the info i read about generic AMI or AMR smart meters talked about 900Mhz wireless transmission.
I had 4 scenarios that might be causing it to begin with, Fault to earth in an underground feeder was the most plausible one that concerned me, but after seeing the waveform on the scope I assumed it was power line carrier.
Damn signal turns the touch light by my bed on every day.
---
It's Not The Fall That Kills You...
It's That Sudden Stop At The End
Still doesn't explain the extension on my meter socket. Has anyone seen one?
I wonder if it's because i have a tiny 60 watt solar panel on my roof for charging batteries. I'm not grid tied and have never inquired about it either.
Will new digital meters do net metering?
---
It's Not The Fall That Kills You...
It's That Sudden Stop At The End
I wonder it the jaws looked bad or were incompatible in some way when they installed the meter and they put some add on doo dad in there.
You could call in a "change the main breaker or tighten the lugs" deal, cut the seal and take a look if you were that curious. I know it is wrong but I have heard guys use that dodge to replace a panel without a permit. It usually takes a day or two for them to get back with a new seal.
---
Greg Fretwell
It sort of looks like one of the meter base whole house surge suppressors that I have seen pictures of.

Do any utilities still install them?
Is it a meter that collects information from surrounding meters and transmits the information to the utility?
The smart meters here talk to a hub like this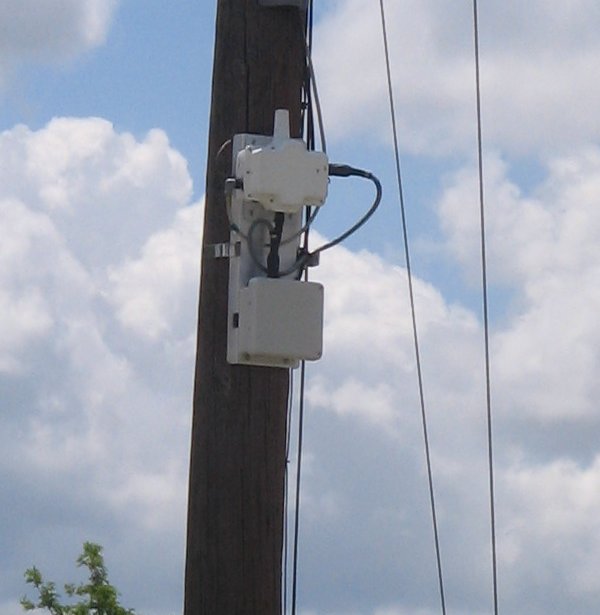 They have an antenna like this up the pole a ways.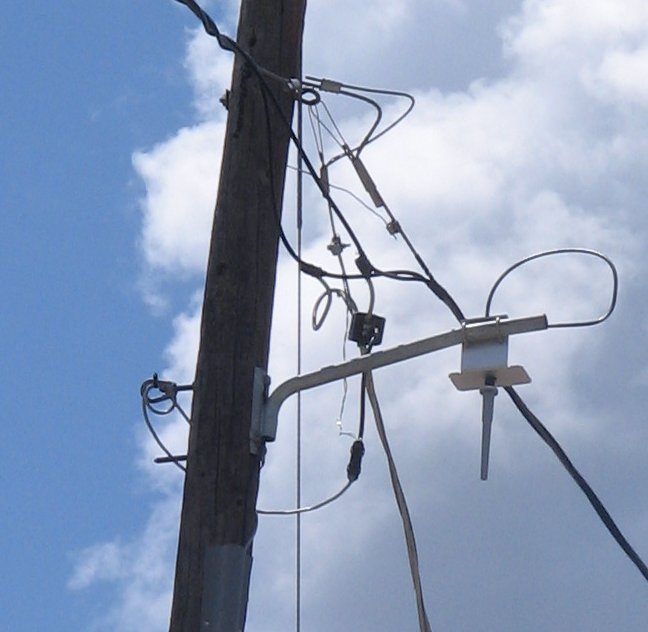 ---
Greg Fretwell
Greg, I wondered the same thing about the jaws being bad or incompatible. I've basically ruled out the incompatible part. That Leaves me with a couple plausible explanations.

A Power line carrier Amplifier,
A Net metering "adapter"
A filter or an arrestor
A damaged socket adapter

There is no antenna at or anywhere close to my service drop, but i don't expect one with power line carrier transmission.
I need to talk to my POCO and see what they say.

Interesting and bothersome that my house is the only place that people can hear it, and i have not read anything about anyone anywhere else experiencing it...



---
It's Not The Fall That Kills You...
It's That Sudden Stop At The End
Link Copied to Clipboard
Featured:

Tools for Electricians

* * * * * * *


2023 NEC Now Available!

* * * * * * *


2020 NEC Electrician
Exam Prep Combos:
Master / Journeyman