Who's Online Now
0 members (), 78 guests, and 17 robots.
Key:
Admin
,
Global Mod
,
Mod
I assume it is because they drive on the left but it seems when you come up to a double door (exiting the room) the operating door is on the left.
Switches are "off" in the up position.
Energy conservation seems to trump safety. This stairway on our room is right next to the bathroom.
The only switches are a 3 way pair, one at the bottom of the steps, the other behind the bed and they turn on all of the overhead lights.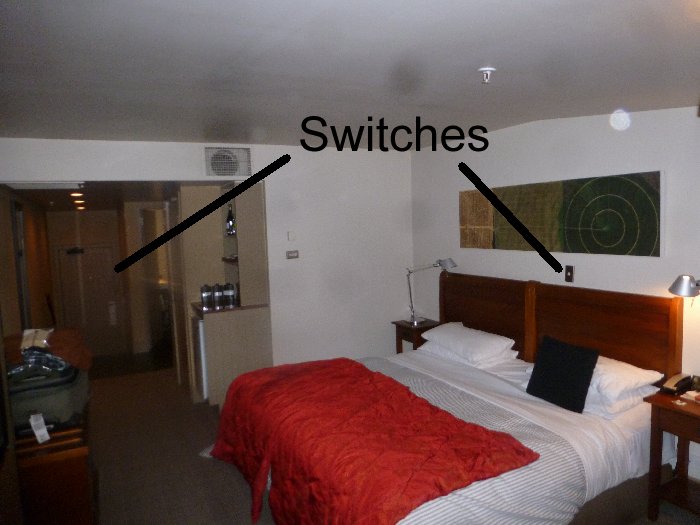 One wrong turn going to the bathroom and you go down the steps.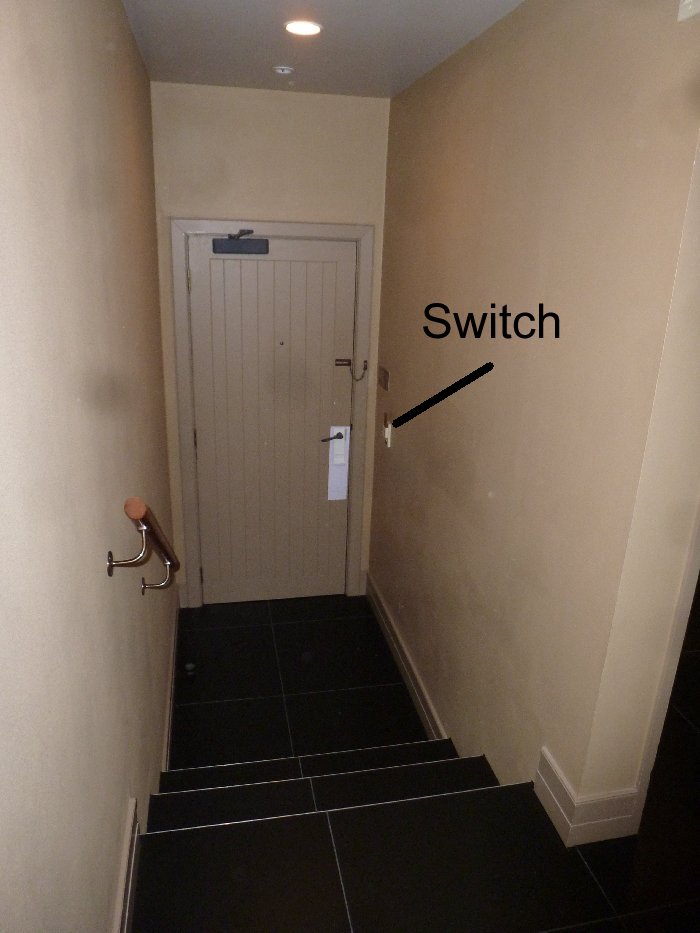 The room might not be "afraid of the dark" but I am.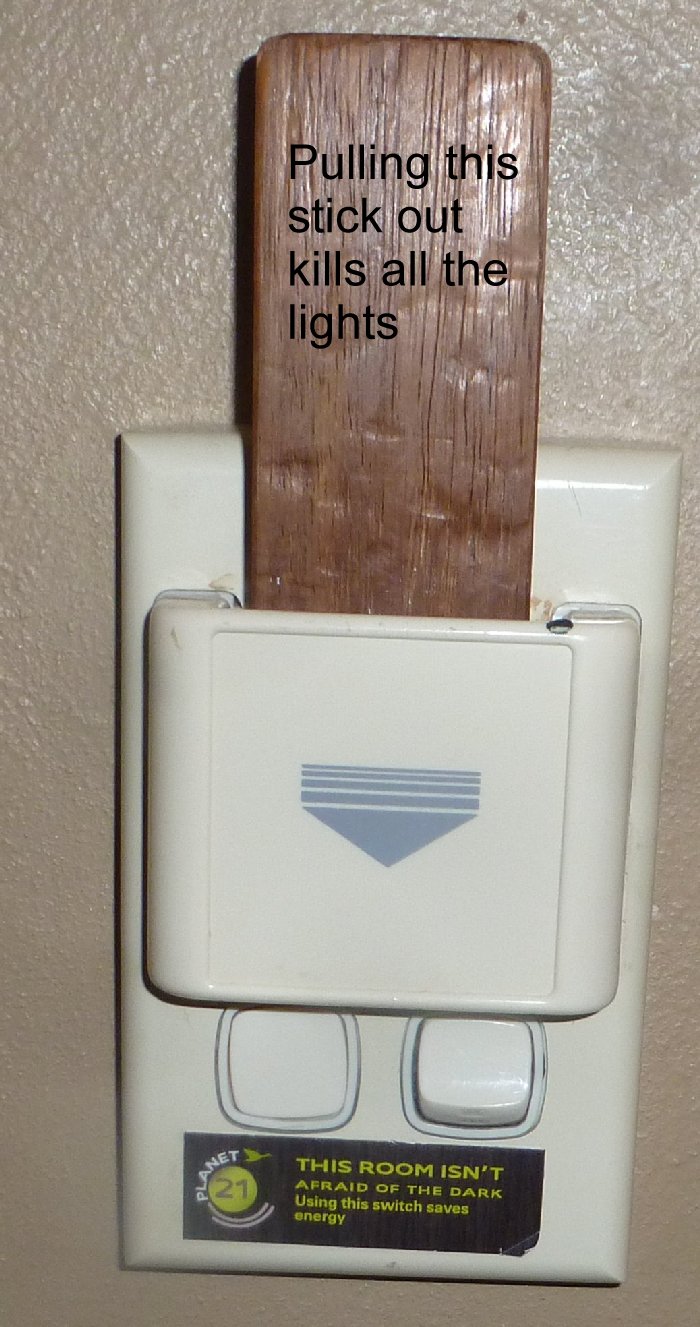 ---
Greg Fretwell
Greg:
Might you be staying there after a long plane ride???
---
John
It was 12 hours from LA. We were on a bus almost that long yesterday to go for a boat ride in the rain (not my favorite thing so far)
---
Greg Fretwell
Greg:
IF you happen upon Mike (Trumpy) while you are on the other side of the world, give him my regards please.

Enjoy yourself!!!
---
John
I will be in Christchurch in a few days. I think that is where he is.

---
Greg Fretwell
What I saw of Nz on the net and Google earth, it sure looks like an interesting place to visit.

It may be on my 'list' someday, but there are a lot of places a lot closer already on the list.

Stay safe, and enjoy.

---
John
There was a discussion about conductor colors in Europe a few days ago but the ones here look pretty familiar to me ... looks like 240v and a ground.
The Romex seems to be the same wet or dry tho. I saw the same cable coming out of an underground raceway out in the parking lot.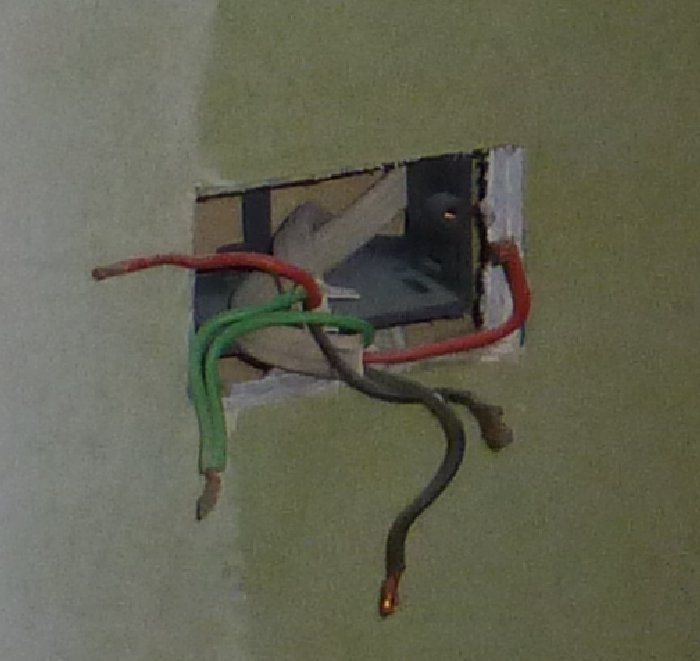 I am starting to see the attraction of the 2kw tea pot. You can boil a liter of water in a flash. I just don't drink that much tea. Not that much coffee here but they like expresso. I have a hard time explaining if they put that shot glass of concentrate in a big mug of hot water, they have something. Fortunately I have a bunch of those hotel sized coffee drip packs and I can pour some of that boiling water through one to make real coffee.
---
Greg Fretwell
Originally Posted by gfretwell
I will be in Christchurch in a few days. I think that is where he is.

Trumpy's in Ashburton, about 80km West of Christchurch.
My hotel travel kit always includes a small LED torch and a night-light. Otherwise it's often a choice between full lights and feeling your way to the bathroom.
We usually leave the bathroom light on with the door closed. It leaks enough light to find it in the dark. At the place with the unlighted stairway next to the bath, I put a chair there so you couldn't make a wrong turn in the dark.
I have several "torches" we travel with. I keep a small 3 LED light in my pocket all the time and I have an assortment of bigger ones in various places, up to a "Streamlight" that you could land a plane with. That is great if you are broken down on the side of the road. They gave us some pretty cool 3 LED lights (solar charged) at the star gazing near Mt Cook but they are red LED. I am thinking about swapping them for white ones. Off to the north island today.
---
Greg Fretwell
Link Copied to Clipboard
Featured:

Tools for Electricians

* * * * * * *


2023 NEC Now Available!

* * * * * * *


2020 NEC Electrician
Exam Prep Combos:
Master / Journeyman