Printing is cheaper than polishing off the sharp edges.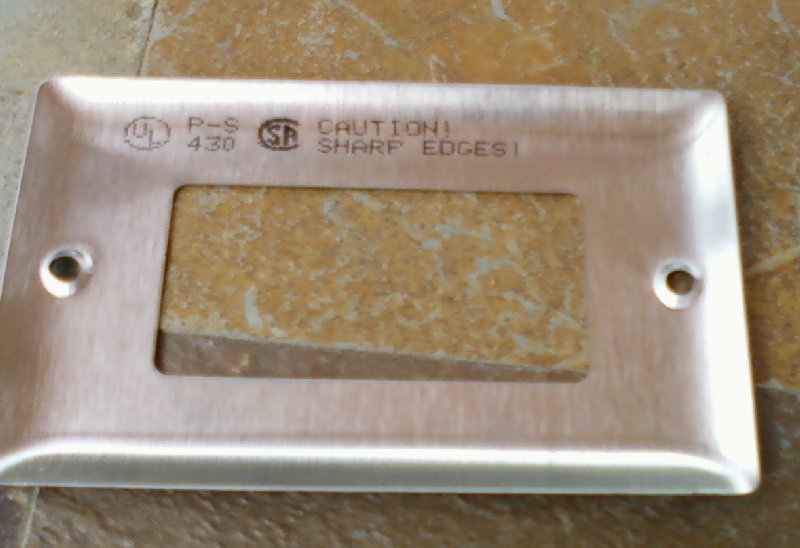 ---
Greg Fretwell
Is this another classic of a "CYA"??
---
John
...like the Toyota I drove about in Dharan during GWI which had a notice on the wing-mirror to the effect that stuff seen in reflection was not its true size? I'd have preferred a warning notice on the dash that bozos with tea-towels clamped to their heads with bungee-cords were prone to take short cuts and drive toward you on the wrong side of the freeway at closing speeds of over 120mph....but that's just me.
---
Wood work but can't!
...furthermore, Winnebago changed their user instructions after losing a lawsuit bought by a woman who set her cruise control to 55mph,
then went in the back to make herself a sandwich!
---
Wood work but can't!
Everyone on that jury should have been lined up and run over by a Winnebago. That is as bad as the McDonalds verdict over the woman spilling hot coffee in her lap.
---
Jimmy

Life is tough, Life is tougher when you are stupid
I know many an EC who got cut on very sharp 1900 covers and utility covers, etc. I called UL about it once, and was told that I would have to send it in to UL so that they look at it. I never got an answer back.
The 1900 covers and utility covers issue may have been a better complaint issue by sending it to the mfg. Probably Mullbery Metals here in NJ, if they were not 'imports'.


---
John
When you have Pass Seymore printing "sharp edges" on their covers, it is clear they know about it and chose not to fix it.
---
Greg Fretwell
Link Copied to Clipboard
Featured:

Tools for Electricians

* * * * * * *


2023 NEC Now Available!

* * * * * * *


2020 NEC Electrician
Exam Prep Combos:
Master / Journeyman