Who's Online Now
0 members (), 36 guests, and 12 robots.
Key:
Admin
,
Global Mod
,
Mod
Hi all,

I have been working on pricing a quote to run power to a detached shed. The shed is about 105' from the main panel. The run will be along the side of the house then under the deck and the rest of the way underground. The owner wants two receptacles (one outside) and three light fixtures.

Initially the thought was to run one 20 amp circuit but with the voltage drop I'd have to use #6 wire which wouldn't fit into the 20 amp breaker in the main panel. So what I've ended up with at this point is the following:

A 60 amp d.p. breaker in the main panel, 2-2-2-4 SER cable along the house, and then 2-2-2-4 URD cable for the rest of the run. The portions of the URD which are above ground will be in 1-1/4" PVC conduit. Inside the shed will be a 100A 40 space load center with the main breaker changed to a 60A. I think this will all work, but is obviously overkill.

So I have two questions, really. Are there any problems with my approach? And is there a cheaper or easier way to do this? He really only needs a single 20A circuit.

Thanks,

Brad
The #6 can be spliced to a number 12 at the panel and at the first outlet. The foot or two of #12 will not adversely effect the ampacity of the circuit but will solve the voltage drop.
BTW I got #8 for a %3 volt drop on a 20 amp load 105 feet away.
I agree with mike about the #8 but I might go with a #10/3 and a multiwire 15a circuit which takes all of these problem away (you still end up with 3% V/D worst case and half that with a balanced load).
It also gives him the flexibility of having 240v out there.

---
Greg Fretwell
Yes those sound like much more cost-effective options. I was unaware that I could switch wire sizes to counter the voltage drop. I believe the table I saw was sizing wires for a 2% drop where both of you referred to a 3% drop. I surmise that the codes only require 3% then? I will be certain to confirm with the local inspector before doing the job in any case.
The code doesn't really require anything about voltage drop but 5% overall is the recommendation in the fine print note.
(3% for feeders and 2% beyond that feeder). If you are going from the main panel you could really say 5% but 3% is not bad.
You also should take into account what the normal load would be.

The multiwire probably gives you the biggest bang for the buck and it is still considered one circuit in article 225.
---
Greg Fretwell
Thanks; that's very helpful. I think it does make sense to use the 10-3 UF-B wire for the underground portion. I'll transition to THHN in conduit for the portion under the deck and beside the building.

I read that a disconnect is required for each building, (farm wiring) but I don't recall ever seeing that in a shed/detached garage. Is that a requirement and if so can I use a standard toggle for the disconnect?

Thanks again.
This is in 225.36
Quote

225.36 Suitable for Service Equipment.
The disconnecting means specified in 225.31 shall be suitable for use as service equipment.
Exception: For garages and outbuildings on residential property, a snap switch or a set of 3-way or 4-way snap switches shall be permitted as the disconnecting means.
So you can use a 2 pole snap switch marked as the disconnect.
---
Greg Fretwell
"All I need/want is a single 120v circuit." Lest I sound too cynical, this question has been asked far too often - and just as often followed a few months later with "how can I get more?"

Remember, the NEC is not a design manual. There's no such thing as doing the 'code minimum;' such efforts always lead to trouble down the road.

So, what are you to do? Well, the first thing is to run your wire in a big pipe, and bury that pipe deep. You don't want to have to dig it all up again, the next time.

When the time for an upgrade comes, remember that you'll also have to pull a large ground wire, and you'll need to have a ground rod at the addition as well. Remember there's a difference between a 'branch circuit' and a 'feeder.'

Someone is sure to tell you that a certain wire is made to be directly buried in the dirt, or that you need not go down 30". Technically, they might even be correct. Yet, such a minimalist approach gives you absolutely no room for later changes. I advise you to bite the bullet now, and never have to dig again.
reno
How many times have I heard but we met the code! Early in my career as an inspector I had a consultant ask is everything OK to which I said it meets code but if you have a spec on the job you better check yourself.
To this day I have never seen him again and I wonder if he knew what I meant? Yes a lot of people think if it meets code it also meets need equally. I have had more than 1 discussion with owners disputing the contractor's work. They imagined a Rolls Royce and got a Neon. Both meet DOT requirements but the budget is different.
I think you can over do this shed thing if it is really just a shed. If this is big enough to set up a shop out there it may be worth pulling in a 60a feeder but most people will never do more than store some stuff and maybe want to plug in some hand held equipment.
If you really do think there is a future expansion in mind, pipe it, but to keep the bid reasonable I would still go with four #10 conductors.
Did anyone take the drastic step of asking the customer what they want?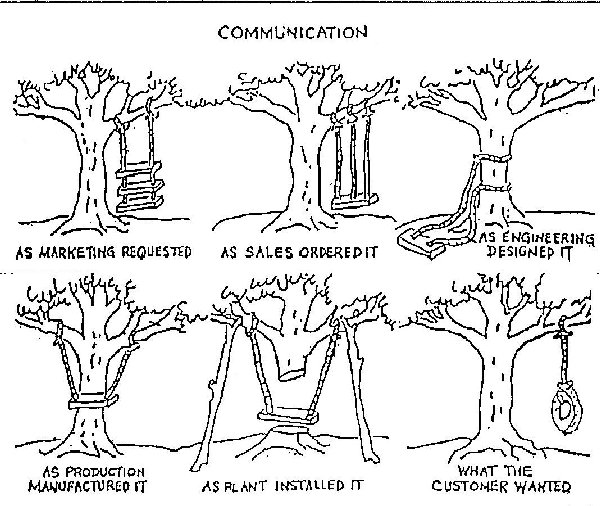 ---
Greg Fretwell
Link Copied to Clipboard
Featured:

Tools for Electricians

* * * * * * *


2023 NEC Now Available!

* * * * * * *


2020 NEC Electrician
Exam Prep Combos:
Master / Journeyman