Who's Online Now
0 members (), 31 guests, and 11 robots.
Key:
Admin
,
Global Mod
,
Mod
Another La Jolla violation.
There was wiring in this lamp post (taped up splices).
Watch where your kids are playing!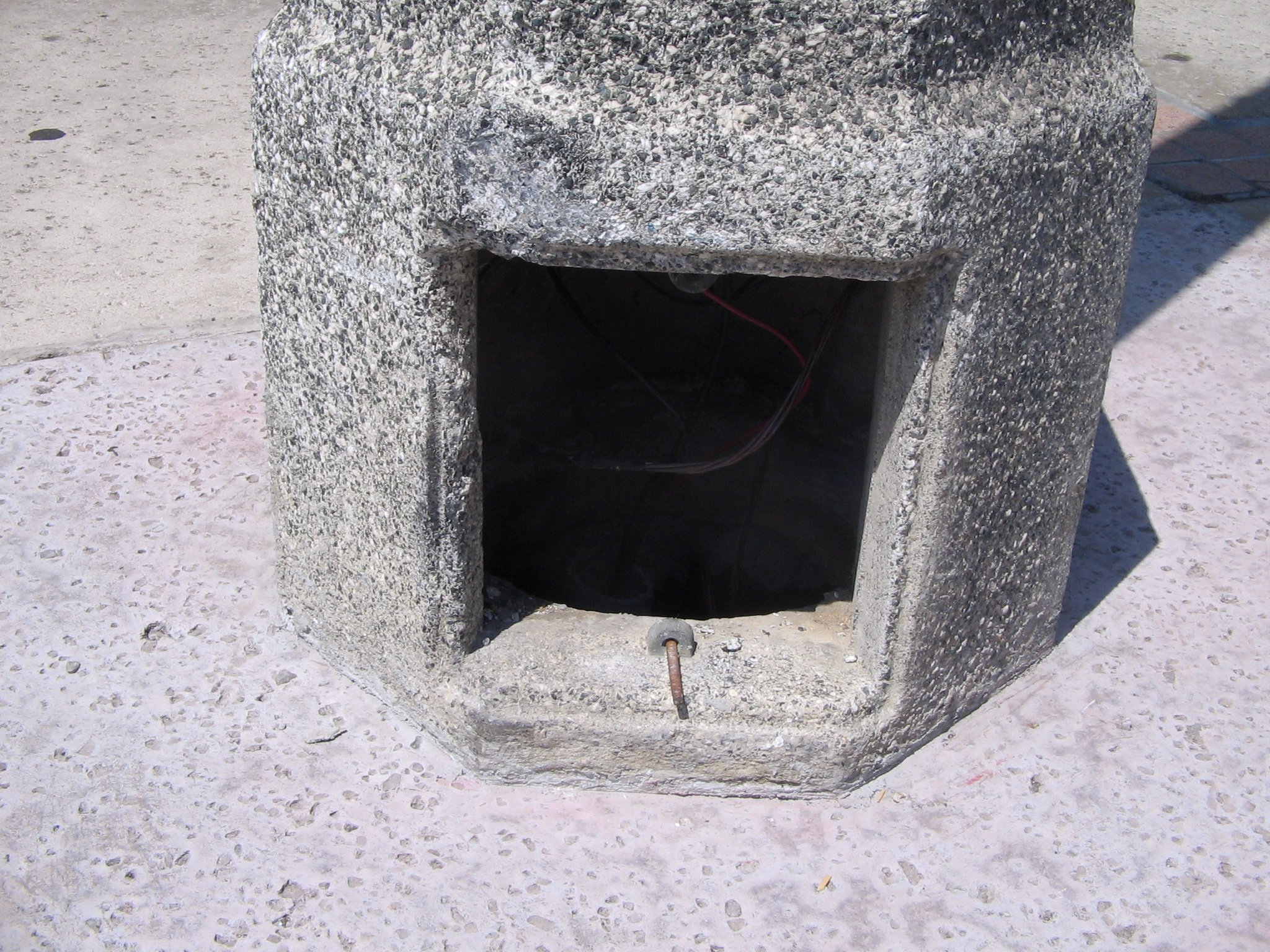 ---
Greg Fretwell
Stay up to Code with the Latest NEC:
That is (or was) a fairly typical sight in much of Washington, DC until just a year or so ago. They found that several thousand covers were missing city-wide. This only occurred after several shocks or electrocutions had occurred. The public works department claimed that the reason was that these poles were very old and that parts were obsolete. They eventually ended up fabricating stamped steel "generic" covers that were secured by stainless steel bands in an effort to provide some level of safety. I suppose that something is better than nothing.
---
---Ed---

"But the guy at Home Depot said it would work."
The aluminum covers were favored by scraphounds around here. The DOT, and others started with plastic/fiberglass covers. This seems to stop the theft.

THe steel band sounds like a good idea to me.

---
John
Link Copied to Clipboard
Featured:

Tools for Electricians

* * * * * * *


2023 NEC Now Available!

* * * * * * *


2020 NEC Electrician
Exam Prep Combos:
Master / Journeyman