Who's Online Now
0 members (), 12 guests, and 15 robots.
Key:
Admin
,
Global Mod
,
Mod
I need to repair some 110 landscape lighting for a customer on Thursday. It seems that the bears like to wrestle in her front yard and they have broken off several of the lights which were mounted on 1/2" pvc stubs. They had been broken before and taped to sticks. She finally called me when they shorted out.

She had the lights repaired with new wire whips. She wants to make them substantially stronger. I was going to put them on rigid stubs to give strength. What is the best way to make the splices for several of these lights in line? Direct buried, in a box, in the pipe. When I removed them there were wire nuts crammed down into the pipe.


Bears? That's a new one
I think we need to re-think the way we do things, maybe even re-write a few rules ....
The first step is to use 'hand holes' rather than boxes for junctions. The down-side of this is that each is about the size of a 5 gallon bucket, and costs about $50.
The 'up side' is that you enter these near the bottom - meaning about 16" down. If you ran UF, and only stubbed up using large PVC to sleeve the exposed portion of the UF, you would have a structure that could be safely knocked over and reset at will.
Arlington Industries (
www.AIFittings.com
) has some good stuff for landscape lighting solutions. All of their stuff is made of PVC, so I can't attest to the fact that it is "bear proof".
I've run into similar situations, but not due to bears. It was more due to errant lawn care people at a country club. We ended up putting support stubs of 2" RMC embedded in concrete with sufficient reducers to thread into a 3/4" outlet in the box with an 18" section of RMC. In our situation, everything was fed by UF cable, so we just dropped down out of the second hole on the box with a 12" RMC nipple and appropriate end fitting. They still get hit by lawn mowers and bent, but rarely broken. Even if they are, we still have that solid base of the 2" RMC about two feet down that we can thread a new nipple into with minimal effort. The job was very expensive to do, but the customer was spending more in one year for repairs than we charged them to do it correctly.
In most cases, the UF was too short, so we just dug back about two feet to gain slack on the feed end of the cable so that it reached into the box. We then relocated the fixture location slightly in that direction, which was barely noticed. The outgoing cable was spliced using T&B buried splice kits, but we left a tag inside the box indicating exactly where the splice was with regard to the box.
John, I'm not sure where in NC the original poster is, but the western part of the state is quite mountainous and had a good-sized bear population. They are showing up in densely-populated neighborhoods all over the place around here in Virginia. They must be hungry.
---
---Ed---

"But the guy at Home Depot said it would work."
I was gonna suggest.. Ahh never mind.It does'nt get that cold there anyway, does it?

I have read that the drought is making them move for food (bird food). Even around here.
Last edited by leland;
07/14/08
11:59 PM
.
Couldn't you just set some pointy sticks around the lights?
Mounting fixtures to pipe is always a path to destruction.
Try using Rab PVC Mighty-Posts. Durable, easy to fix if busted, and corrosion-proof. To alleviate most landscaper damage, you can also set them in a 12" sono-tube base. They are also really easy to install and inexpensive.
http://www.rabweb.com/product_line_detail.php?prodline=POST
It's becoming the common mounting system for most landscape light lighting out here. I wouldn't use them for any heavy fixtures, but for up-lights and pagoda type fixtures, you can't go wrong.
Good Luck!
One of these and a bag of post mix works well.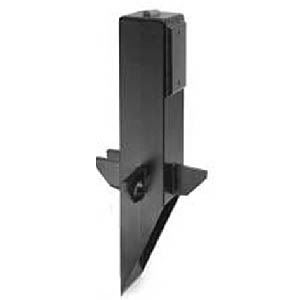 Man, those folks at Arlington have got it together. I've even seen the pics of the posts at the supply house but it didn't cross my mind that's what I needed. I'm going tomorrow to look at those and the Rab posts.

Thanks for the help.
You're all invited to the guided bear hunt from the front porch.
Link Copied to Clipboard
Featured:

Tools for Electricians

* * * * * * *


2023 NEC Now Available!

* * * * * * *


2020 NEC Electrician
Exam Prep Combos:
Master / Journeyman