Who's Online Now
0 members (), 14 guests, and 8 robots.
Key:
Admin
,
Global Mod
,
Mod
From
Lostazhell
Quote
I found this old outlet on ebay and bought it... Seller knows nothing about it, except it was in a barn he had demolished (in Minnesota) The mfr is P-P INC, no listing marks to be found on it... and the neutral terms appear to be soldered silver.
Nice!
Do you mind me asking what it cost?
---
Ron
Now that's just plain neat. Nice find Randy.

Roger
I seen that same item searching ebay randomly one day!
---
Cliff
Ron $10 plus shipping... I'd never seen anything like it.. A porcelain surface mount outlet with a porcelain box! I'd love to find out more about who this P-P Inc is, and possibly a circa date this might be from...
Porcelain Products, I believe....
I also have an interesting switchplate manufactured by PPINC. Currently it is attached to an X10 wall switch module next to my closet door. The plate is white glazed porcelain, with the switch slot recessed in the center.
Photo: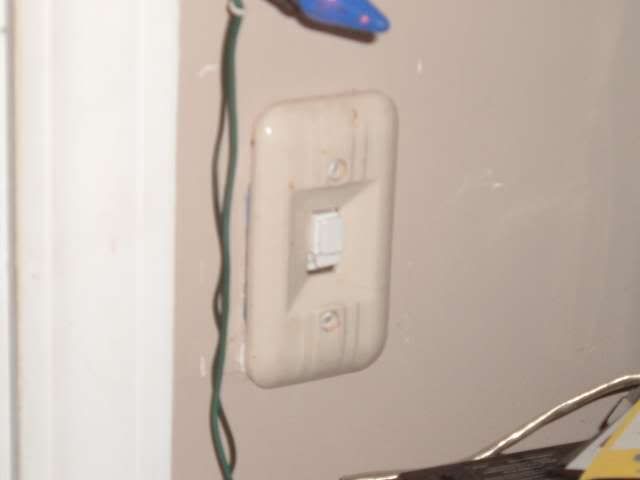 ---
Cliff
This stuff dates from the 30's and early 40's.

The porcelain outlet and box were common in barn and outbuildings due to the nature of a barn's corrosive conditions. They were either connected with K&T, early NM cable, or lead-sheathed MN cable.

I've seen these in an old barn, and it was wired with early black NM cable. I didn't have the liberty to salvage any of it.

I have a switchplate exactly like that one in my stash. It came out of a 1930's basement.
Link Copied to Clipboard
Featured:

Tools for Electricians

* * * * * * *


2023 NEC Now Available!

* * * * * * *


2020 NEC Electrician
Exam Prep Combos:
Master / Journeyman